TOP STORIES
India has effectively done trial of missile Prithvi-II in Odisha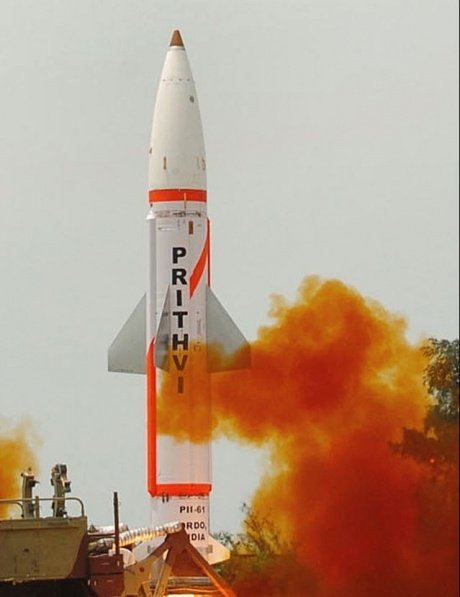 India has successfully tested surface to surface nuclear-capable missile Prithvi-II which has a hit range of 350 km, as part of a client trial by the army.
Prithvi II is the first rocket to be developed by Defence Research Development Organization ( DRDO) under India's important Integrated Guided Missile Development Project . Prithvi –II that was introduced by Indian Army in 2003.
The missile test was approved at the complex-3 of the Integrated Test Range (ITR) at Chandipur in Odhisa.
Prithvi-II is capable of carrying 500 kg – 1,000 kg of war equipments. The last trial of this rocket was successfully conducted on February 19, 2015 from the same test range in Odisha.