Health
MonkeyPox Fresh Update: Is it deadlier than Covid 19, check here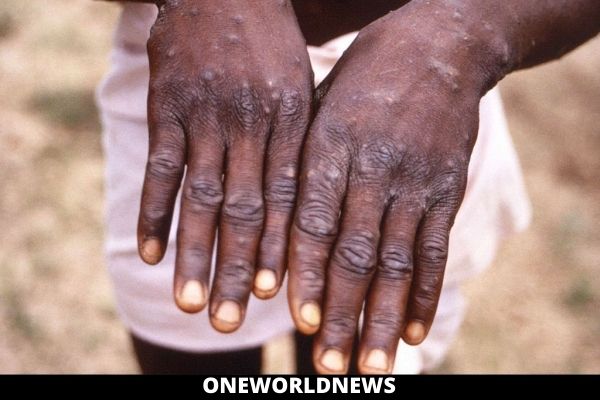 Here are Important highlights of the Monkeypox virus & where India stands on it? 
---
Highlights:
A red flag by WHO
The current spread
What is Monkeypox? 
How is it transmitted? 
Experts speak
Does India need to worry? 
Is there a treatment available? 
As monkeypox panic spreads across the world and rapidly in Europe and North America, India's health minister Mansukh Mandaviya has directed officials to keep a close watch on cases and isolate sick passengers at airports and ports of India.
The health ministry has directed the National Centre for Disease Control (NCDC) and the Indian Council of Medical Research (ICMR) to watch the situation closely.
A red flag by WHO
The World Health Organisation (WHO) also called an emergency meeting on the rare virus spreading rapidly.
According to a WHO report, cases of rare viral infection could accelerate in the coming months.
The current spread
More than 100 cases of the viral infection Monkeypox have recently been reported outside the Africa where it is an endemic.
The first European case was confirmed on May 7 in an individual who returned to England from Nigeria.
Germany described it as the largest outbreak in Europe ever.
What is Monkeypox? 
Monkeypox is a rare viral infection similar to human smallpox. It was first discovered in 1958 in monkeys kept for research. The first human case of Monkeypox was recorded in 1970.
The rare disease is caused by the monkeypox virus, a member of the same family of viruses as smallpox, but with much less severity.
How is it transmitted? 
Monkeypox disease can be spread when someone comes in close contact with an infected person. The monkeypox virus can enter the body through:
Broken skin
Respiratory tract
Eyes
Nose
Mouth
It was previously not described as a sexually transmitted infection. However, health officials have noted that some diseases may be transmitted through sexual contact.
Read more: 'Saved a good chunk of money by not ordering food online'
Symptoms of Monkeypox
According to the UK's NHS website
Rash often begins from the face
Fever
Swollen lymph
Muscle ache
Chills
Backache
Shivering
Exhaustion
These are the common symptoms of the Monkeypox virus in humans. According to WHO, the incubation period of Monkeypox is usually from 6 to 13 days. But it can range from 5 to 21 days.
Experts speak
According to Dr. Jennifer McQuiston, a senior official at US Centres for Disease Control, several cases have been detected among gay and bisexual men considering the community's high probability of regular skin.
Britain, Spain, Portugal, Italy, the United States, Sweden, and Canada reported infections, mostly in young men who had not previously travelled to Africa in the past week.
Does India need to worry? 
So far, no case has been reported in India. Experts are divided about whether the new cases can be termed an outbreak. However, it remains to be seen how the disease is spreading.
The health officials have been instructed that any sick passenger with a travel history to Monkeypox-affected countries be isolated and samples sent to the BSL4 facility of the National Institute of Virology in Pune for an investigation.
Read more: 7 Ways To Save your Money Efficiently
Is there a treatment available? 
It is usually a self-limited disease with symptoms lasting two or four weeks.
Complications of Monkeypox can include secondary infections, bronchopneumonia, sepsis, encephalitis, and infection of the cornea, ensuring loss of vision.
The WHO says no specific treatment for the disease, but symptomatic treatment may help. The report also says that it kills 1 in every ten infected persons in central Africa.
Liked this post?
Register at One World News to never miss out on videos, celeb interviews, and best reads.