SOCIAL NEWS
I am in a relationship with 'Hot Chai' : 7 things you'll relate to if Chai is your BAE
New obsession taking over the people is 'Chai'!
---
So if you are a true chai(Tea) lover, then we are sure that living without tea is next to impossible for you. Your day only starts when you get the perfect cup of tea? Do people tag you in chai memes all the time? Does the colour of the chai instantly affect your mood? If you answer each question yes, then you are a true chai lover and of course, it's hard to manage life without it!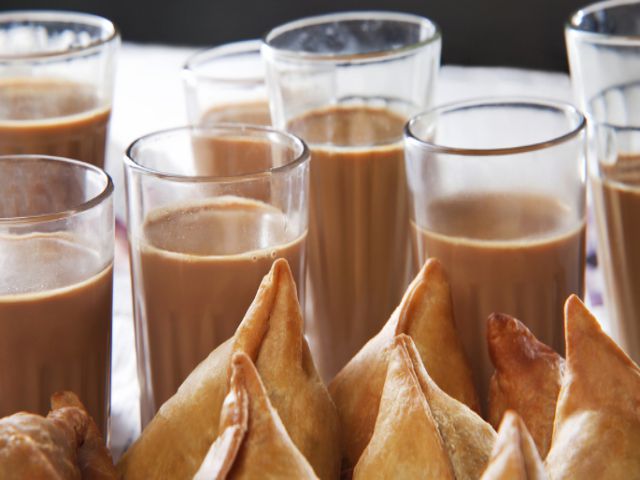 Here are 7 things you can relate to if you find your Chai as a Bae!
1. No need of alarm clocks: All you need to get through the day is a cup of tea right when you wake up! One cup of masala tea is enough to wake you up.
2. Saying 'no' is against your ethics: Saying 'no' to chai is against your beliefs. It's almost impossible to say to no to your love. Tea is something you can have anywhere!
3. Adarak waali chai is your Bae! So, true a simple adarak waali chai is forever love. It gives you soothing experience. Every winter morning begins and ends with this!
4. Parle-G and chai is a best combo we can have: Well, Tea with some snacks is best thing you can take when ever experience instant hunger. No matter how old you are, you can snack on Parle-G and chai all your life. It's a best combination we can have anytime and anywhere.
5. Color matters when it comes to tea: You judge people on the colour of the tea they prepare for you! Usually, people prefer to drink milky tea. But when you suffer from headaches then strong tea is used.
6. Monsoon means Chai+Pakoda: For most of us monsoon means Pakodas and chai, isn't it? You can try various pakodas from gobhi to paneer with simple cup of tea, and we must say nothing can replace this heavenly feeling.
7. You love 'Chai pe charcha': Conversations over a cup of tea are your favorite kind. It's always best thing you can have while having discussions on some important issues. According to some, a sip of tea opens up their mind and they get good ideas.
Have a news story, an interesting write-up or simply a suggestion? Write to us at info@oneworldnews.in