Women Talk
7 Hygiene Products every woman should carry in her bag while travelling
Hygiene Products every woman should keep handy!
---
We all should maintain personal hygiene irrespective of our gender, age and surroundings.  Personal hygiene doesn't only add to your overall personality but also keep all kinds of infection at bay. Be it oral hygiene or  intimate hygiene, we have listed out 8 hygiene products that every woman should carry in her bag, especially when she is travelling. Take a look at the list and you can thank us later.
While travelling women have to use public washrooms which may lead to infections. According to Dr Anjila Aneja, Director & HOD, Obstetrics and Gynecology – Fortis La Femme, using dirty public toilets can cause UTI infection in women. She has urged women to use public toilet sanitiser before using any Public washrooms. Apart from Public toilet sanitiser, here is a list of 7 hygiene products that every woman should keep handy.
Oral B Satin Floss
You cannot brush your teeth after every meal, right? But your food stuck within your teeth can leave you embarrassed. In that case, it is important to keep dental floss handy. It will give you instant freshness and will help you to maintain your oral hygiene too.
A nice Perfume or a roll-on deodorant
Nobody wants to hang out with a person with a foul smell. Travelling can cause sweat. In that case, it is important to keep a nice perfume or a deodorant handy to smell good all day long and enjoy yourself without any hesitation.
3.Toilet Seat Sanitizers
These toilet seat sanitisers are effective and kill 99 per cent of germs. All you need to do is – keep them in your bag whenever you are travelling. Pray it on the seat before using it. Wait for 10 seconds and then use the seat.
Read More: Justice M. Fathima Beevi: The first female supreme court judge
4.Disposable Stand and Pee Funnel
Using Public toilets can be a nightmare for many women. If you are one of them, then this invention is for you. It is quite helpful and also budget-friendly. If you are not comfortable using a public washroom, try using a disposable stand and pee funnel. These disposable funnels ensure no leaks and no splashes.
5.Hand Sanitizer
It is need of the hour, especially after the onset of COVID 19, hand sanitiser has become a necessity. Everyone irrespective of gender should carry it in their bag to avoid any kind of infection.
Sanitary Napkins
Whenever you are travelling, do not forget to keep sanitary napkins in your bag. You might just end up needing one or your girlfriend might need it. If sanitary napkins are not changed for longer durations, they can lead to skin infections and bad odour. Notably, this applies even on low flow days.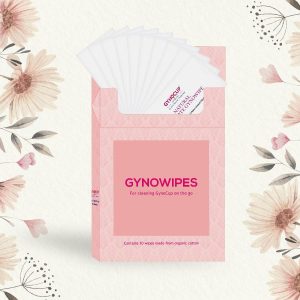 Intimate wet wipes
You might not get water everywhere, especially when you are on a road trip. Intimate wet wipes are a good way to keep your intimate area clean without water. These wipes are mild and keep the bad odour at bay. Regular skin wipes can be harsh for the vaginal area. Women should only use intimate wet wipes to clean the vaginal area. They come in handy while you are travelling.
Just like beauty productions, every woman should carry hygiene products in her bag. They are basic yet important products that save you from any embarrassing moment and will also keep infections at bay. It's high time that we should prioritise our intimate hygiene. Share the article with your friends and let them know about the personal hygiene products that they should keep in their bags while travelling.
Have a news story, an interesting write-up or simply a suggestion? Write to us at info@oneworldnews.com