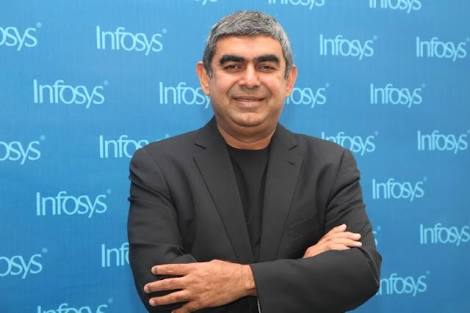 T-Hub,a technological incubator set up by Telangana government was visited by Vishal Sikka, CEO of Infosys.
Telangana information technology minister KT Rama Rao said that in february, Infosys would inaugurate its campus at Pocharam after the Greater Hyderabad Municipal Corporation(GHMC) elections.
Currently 12,000 employees are working in the campus and the seating capacity of the campus is 25,000.
Rao said that Sikka has invited them to inaugurate their largest campus at Pocharam in Hyedrabad. They would request CM K Chandrashekar Rao to unveil the IT policy of the state at that time also.
A preds release of the company had stated earlier that within 10 years the construction would be completed in three phases.
The upcoming Pocharam campus of the IT giant would be spread over 447 acre and built with a total investment of Rs.1250 crore.