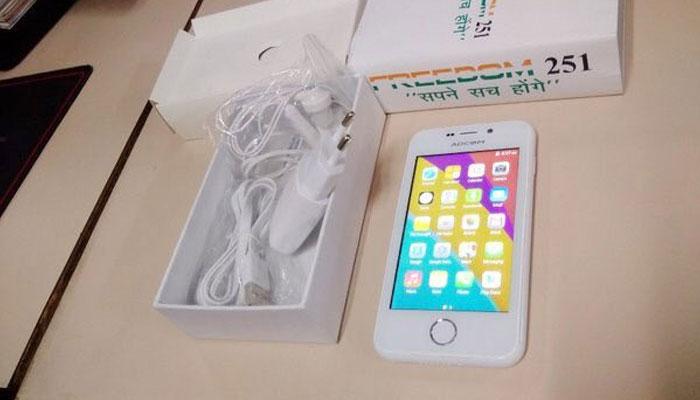 Ringing Bells, the makers of Freedom 251 which the world's cheapest smartphone, promised to deliver the phone are having trouble even before delivering its first device.
The company unveiled the phone in February and received heavy bookings but at present the company is not able to source phones at the promised sale price.
They are forced to sell the phones at a heavy loss of over Rs 900 per unit
This is going totally against the management's earlier stance of making a profit of Rs 31 per unit.
Freedom 251 phone
Due to serious differences at the management level, Ashok Chadha, who was the face of the company till February left the company.
The company is facing massive problems with regards to funding of the project and procurement of devices.
According to sources, the production cost per unit is coming to be Rs 1,200 due to which the company will face a loss of Rs 950.
The company has withdrawn Freedom 251 from its website (www.ringingbells.co.in).
Have a news story, an interesting write-up or simply a suggestion? Write to us at
info@oneworldnews.in