Lifestyle
5 tricks to break everyday mundane to stay fit and healthy!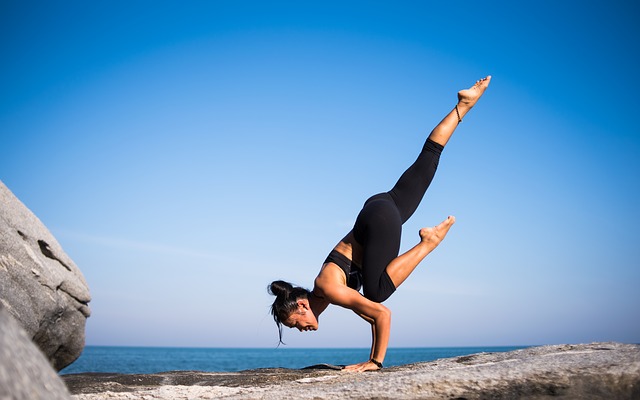 How to break the monotony of life? These five steps will come handy to stay fit and healthy
---
Life is surely not a cakewalk and no lunch is served free in this world. All of us are on their toe the whole day. A lot of us are full-time students, working parents, students doing part-time job etc. In this monotonous life, people often fail to take out time for themselves. But one should always try to stay healthy and fit because we all know "A healthy mind resides in a healthy body."
If you want to keep stress at bay and don't want to return home tired from work, then do follow the keys to stay healthy and fit.
1. Make a routine – Follow it like a religion 
One should make a routine and always adhere to it. Making a routine sets our body, and a person is well known what to do when.
2. Stay hydrated
We all know a major part to adopt a healthy lifestyle is to drink plenty of water. Drinking two litres of water every day is essential to remain fit. It does not only keep us hydrated but also helps us to tackle the mental pressure and the back-breaking labour we put in every day.
3. Exercise regularly
You all must have come across this famous proverb, "All work and no play makes Jack a dull boy." Exercising every day is very important in order to stay healthy physically and mentally. And we are sure even just taking a walk in the park and observing the beauty of nature will help you to reduce your stress.
Read more: Decoding Sara Ali Khan's beauty secrets: Take Notes
4. Get enough Sleep
Sleep plays a very important role. Getting proper sleep helps to improve your mental health, physical health, quality of life etc. During sleep, our body is working to support healthy brain function and maintains physical health. If we don't take enough sleep we feel tired and irritated and it hampers our work.
5. Ghar ka khaana is Saviour! 
No doubt there are so many tempting cafes on our way to home or office but you should try not to get lured by them. In order to stay healthy and fit one should pay great attention to their food habits. You should eat home-cooked foods and fruits to stay fit and to let your skin glow.
Have a news story, an interesting write-up or simply a suggestion? Write to us at info@oneworldnews.com