Keeping our promise we are back with the last yet an interesting write up from the healing workshop.
Today we will tell you about seven different chakras of our body and the way to balance them. The chakras are energy centres, starting from the top of our head, till the tip of our spine. Their functionality affects our thoughts, body and life experiences.
An imbalance in any and all Chakras, brings about issues which are:
1st-ROOT CHAKRA
At the base of the spine.
Its about survival
and issues relating to
Stability, support, money, corresponding body parts are lower spine, reproductive & immune system& legs.
2nd-SACRAL CHAKRA
It's 2″ below the navel. Its about Sexuality and Creativity, and issues relating to sexuality, kidney, hip, pelvis, lower back, Relationships, ability to experience pleasure, emotions and creativity.
3rd-SOLAR PLEXUS
3″Above navel
Its all about Power.
Areas connected are
Digestive, liver, gall bladder, colon. Fear of rejection and criticism.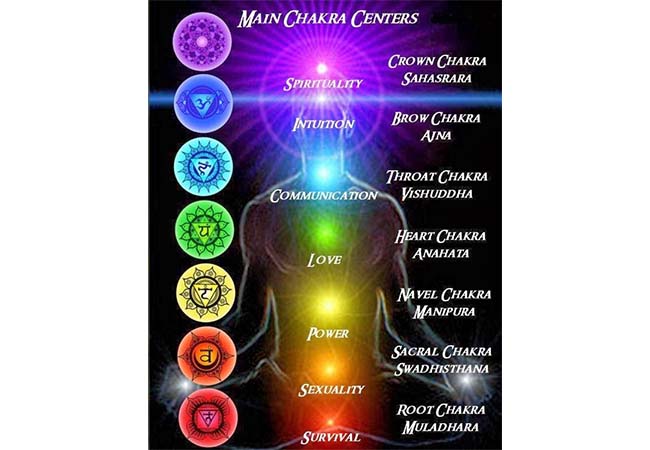 4th-HEART CHAKRA
Areas-lungs, heart, breasts, upper back. Ability to forgive, feel love, joy and compassion.
5th-THROAT CHAKRA
Located at the rear of the throat.
Communication and
Expression.
Issues- weak will power, thyroid and TMJ disorder (temporomandibular joint dysfunction)
6th-3RD EYE CHAKRA
Centre of eyebrows.
Its the centre of intuition being open to receiving insight and wisdom.
Issues-headaches, eye problems, inability to look at things author the right perspective.
7th CHAKRA-CROWN
At the top of the head.
Its all about faith, and being in the Present moment. And the ability to feel Oneness with the self &the Divine.
Issues-depression
Inability to learn
Sensitivity to light, sound & environment.
"Once we start working on our chakras daily though meditations. We start to feel better as the energy blocks get balanced & cleared and we start living our lives fully & in sync with our divine life purpose.", says Manju Agarwal, Healer and Hypnotherapist.
You can contact Ms.Manju at 9873792833 you can also connect with her via mail Manju_grover@yahoo.co.in
Hope this will help you to explore the beauty of life. We will be back with some more interesting, innovative and inspiring stories. Till then you stay tuned to www.oneworldnews.com
Have a news story, an interesting write-up or simply a suggestion?
Write to us at