Lifestyle
Consider The Thickness Of The Mattress To Ensure Proper Support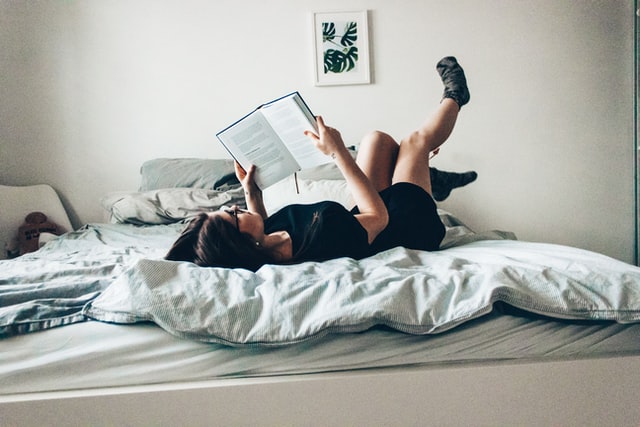 The thickness of the Mattress can ensure Proper Support 
---
When you sleep at night after a tiring day in your office or even at home, you will need a bed and especially a mattress and pillow that will provide proper and desired support to your back, neck and most importantly your spine. This is where the health benefits of a pillow and a mattress comes in.
Your spine is a very important part of your body
1. It has a natural 'S' shape that is formed by 13 hollow vertebrae with each placed on top of the other to create a hollow tube
2. Through this hollow tube, a large number of nerves pass through that form your Central Nervous System.
3. These nerves carry the signals to and from the brain to different parts of your body to perform a specific function.
4. This means if the hollow structure is not retained when these nerves that are excessively delicate will be compressed and you may face several health issues, minor and major as well.
5. Your mattress ensures that your spine retains the 'S' form throughout when you sleep, night after night.
6. The material of the mattress conforms along with the shape of your body to reduce straining   of the nerve cells as well as the muscles.
 7. As beds are made up of solid and hard material, sleeping on it without a mattress will create pressure points at the joints as well as your spine. The mattress eliminates such chances.
Therefore, the most important thing to consider when you choose a mattress for you is the thickness of it. Too thick a mattress will not eliminate the hardness of the bed frame and too thick a mattress will also not have the health benefits that any mattress should normally have.
Read more: Is sleeping during daytime good or bad? 5 important things to know
The thickness factor
The thickness of the mattress for some people is the last thing that comes to their mind while ideally, it should be the first one to consider instead. This is even more necessary if you want to pair your mattress with your adjustable bed perfectly.
They do everything from reading the reviews in Realmattressreviews.comto visit several stores to compare the rates but never focus on the thickness aspect of the mattress while making their choice. There are lots of reasons for which you should consider the thickness aspect and these are:
1. Irrespective of the fact that you have chosen a mattress made of a highly flexible material, if it is too thick it will surely become too stiff.
2. If the mattress is built with more rigid material then you must stick to a thinner mattress but you must make sure that it is thick enough so that it provides a restful and supportive sleep through the night though.
Depending on the type of mattress you have chosen the thickness of it should range between 6and 14 inches. However, the most common thickness if you choose a foam mattress for an adjustable bed is 10 to 12 inches that will be a perfect match for an AS3 and an AS2 bed.
Thickness will, in the end, ensure flexibility, support, and durability.
Have a news story, an interesting write-up or simply a suggestion? Write to us at info@oneworldnews.in