JOYOUS NEWS
Opinion: Understanding the perspective of educated Muslim Youth
Understanding the perspective of educated Muslim youth:  Let us take a look at the changing status 
---
Today, we, in this one-sided world of hatred and envy don't try to see things from others perspective. We cannot become the other. Most of the people become a victim of others perspective. Like people have a certain prejudice about the minority Muslim population of the country. People see them as a victim. Even the one who never had any connection with a Muslim family or community, who never know any of them consider Muslims as 'dubious' when seen through the same glasses of pre-assumption. But when we talk to the educated Muslim youth, one can observe that today's Muslim has started to introspect and new thoughts are emerging in the community.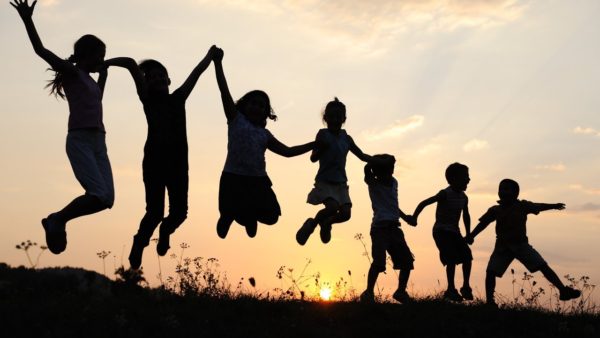 The changing status
 "The leaders who have to say over the community lack in vision", said Sheeba Aslam Fahmi, reporter, and writer. "They are the one who opposes electricity which has proved to be so essential for living. They are the one who brought more than 600 fatwas against Sir Syed Ahmed for learning English," she added. But, Today Muslims are becoming comprehensive. They understand the importance of education.
Education and Schools
Today, Muslims want to educate their children but the schools failing to serve them truly. If we talk about Schools in Old Delhi, the Urdu medium schools are handed over to Muslims. But when a child studies in an Urdu medium school till class 12th then where he/she should go for their further studies. Even if they end up joining a Hindi or English medium college they won't be able to get the terminology while studying.
Therefore, Urdu should be studied as a language and not a medium so that Muslim youths be able to compete with others equally to make their place in the job market which will increase their employability.
Ram Janm Bhoomi
Earlier Muslims were scared of new changes but today as the technology has advanced, this has brought a change in the thoughts of all the community and people to a great extent. "Muslims are not a Victim but they are shown as the one by the politicians of the country", Athar Ahmed, AMU. Considering the Ram janm bhoomi incident, today's Muslim youth don't care much about those ancient controversies happened and whether they should get the land. They have moved beyond this futility. But the politicians have unnecessarily given it importance. While, the youths want to get suffice jobs, better education, and peace.
Also Read: What Is Bhima Koregaon Battle? Things You Need Know About 5 Activists
Conclusion
We often heard that the religion is in danger nowadays. Religion is all about belief and if we have faith in our heart a religion can never be in danger. Religion and faith is something intangible but this is being offered to us in a very materialistic form.
Once poor Muslims were being threatened by their own leaders that polio drops have a poison which can make one impotent and this is government's conspiracy against Islam hence save your child. But who rescued them?  Some maulanas came forward and dissolved the myth and helped to banish polio from the world.
This proofs that the Muslim leaders whether they are in politics or in religious matters if they wish, they can use their power and trust for the betterment of millions of lives of Muslims instead of issuing fatwas on numerous insignificant matters.
Have a news story, an interesting write-up or simply a suggestion? Write to us at
info@oneworldnews.in