Hot Topics
Amid all the preparation of Trump's visit, know how much trade with US matters to India?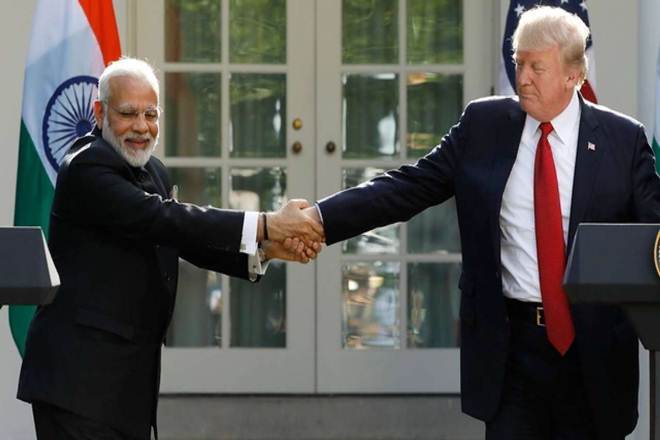 The 'Namaste Trump' is expected to bring big announcement in India-US trade deal
---
As much-awaited India visit of US President Donald Trump nears, preparations for his welcome is on full swing. The 4-foot wall is built and painted with messages like "Namaste Trump", "World largest democracy meets world oldest democracy" and others. Motera Stadium that is scheduled to host the event "Namaste Trump" with almost lakhs of attendants has been decorated. Yamuna River has been filled with water from another river in Agra for better a better viewing experience for US president.
The event is expected to bring new trade deals for both the country. Before the US President arrives in India and we hear some announcements related to trade deal, let's look at how much trade with US matters to India.
Why India-US trade deal matters for India?
After backing out of RCEP, India put pressure on itself to strengthen existing separate trade agreements with each member of the RCEP bloc. It is important for a country like India to diversify and strengthen bilateral relations with other markets especially at a time when the world is going through a global economic slowdown.  In a quest to help its industry and services sector, India has set its sights on "large developed markets" which includes the United States.
The US is one of those few countries with whom, India has a trade deficit.   In 2017-18 the trade deficit reached more than $21 billion for the US. United States officials have repeatedly targeted India for unfair trade practices. These include the high-tariffs that India imposes on the US- which Trump administration feels are too high. Both countries have tried to negotiate their way out.
Negotiations on an India-US trade deal have been ongoing since 2018, but fundamental disagreements over tariffs, intellectual property, subsidies, data protection and access for agricultural and dairy products have made things complex. The US wants PM Modi to strengthen patent regulations and also ease the limitations of American company investing in India.
Recent trade highlights between India and America
The US has been a regular complainant of tariffs imposed by India, and consider India a "tariff king" that imposes tremendously high import duties. They have a complaint about the amount of tariffs India has imposed on the US motorcycle maker, Harley- Davidson.
IN 2018, the US imposed additional tariffs of 25 per cent on steel and 10 per cent on aluminium imports from all countries including India. India decreased its steel export to 2.5 per cent from in 2018-19 from 3.3 per cent in March 2018.
The United States terminated India's benefits under the Generalised System of Preferences (GSP) scheme that provided India a duty-free access for over $6 billion worth of products.
Read More: Jamia Video War: Who is right and who is wrong in Jamia?
America wants greater access to dairy products and American agriculture. But India wants to protect its domestic agriculture and dairy products.
The United States is currently among India's top trading partners for goods, India is 8th for the United States. The trade surplus of America on India has come down to $16.9 billion in 2018-19.
Have a news story, an interesting write-up or simply a suggestion? Write to us at info@oneworldnews.com