Hot Topics
How Celebrities Influence Teens? The Curious Case of Making Celebrities, 'Idols'
Is your child fascinated by their favorite celebrity? Then that's perhaps the case of celebrities influence on teens
---
'I want to be the wonder woman' or 'I want to have the same T-shirt that so and so celebrity wore in their show'. If this is what your child is saying, then that's perhaps the case of how Celebrities influence teens. Well, teenage is a phase of developing, where a child gets to learn and grasp a lot about what's around them and hence, the chances of getting influenced have been much higher than that of any other age group. And while celebrities influence teens in multiple ways, positively and negatively, what stays constant is that their influence can bring a lot of effect on how young minds see themselves, the celebrities' world, and the rest of the world.
"I don't know from where has my son developed the craze for Leonardo Dicaprio, and I don't know if it is good or bad for him. But I think that ever since he has learnt about him, he has really been trying to know about the environment. He loves reading about him and environmental issues largely because of DiCaprio and I can't really say it is a bad influence"
– Payal, Mother of Sarthak (16)
Well, it is a no denying fact that celebrities influence teens. So, let's discuss the influences of celebrities on teens in detail!
Who are Celebrities?
Someone who is popular receives media attention, and is in craze for the masses is certainly a celebrity. They are the public figures, can be actors, sportsperson, politician, etc who have done or been regarded as important by society. But largely, especially in the Indian context, the people in the entertainment industry, in films, music, etc find a lot of significance when we talk about celebrities and the celebrity culture.
Read more: What difference can the female gaze bring to a story? Here are the cases of the Female Gaze in Indian Cinema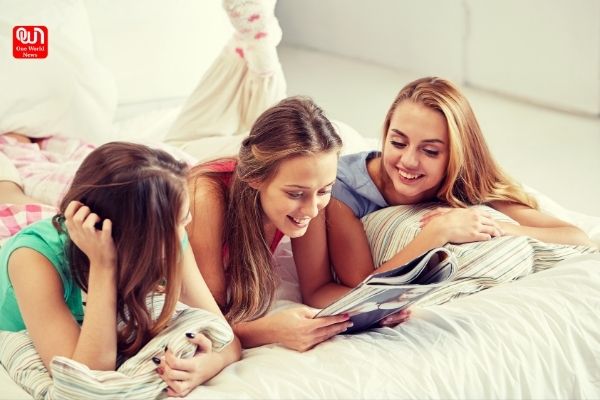 How Celebrities Influence Teens Through Social Media?
Social media has now become a space where people can really talk and interact with people and this space is being used by celebrities too. They give updates about their daily lives, from how they woke up to how their day was, and no wonder if it is true or not, a young mind watching this does get influenced by the lifestyle they see and get fascinated by it. And while social media does impact teens, it does have positive and negative impacts.
Positive Influences of Celebrities
As Payal, Sidharth's mother told us, her son has really gotten interested in environmental issues because of his craze for Leonardo DiCaprio. This case can be seen as a positive influence. There are many celebs who have a life journey that can be influential and inspiring. Many are associated with investing and participating in social work and Nobel causes. In fact, their lifestyle and health habits can be a very good influence. For instance, people are really influenced by the lifestyle of Shilpa Shetty for her fitness routines, many follow Virat Kolhi for his love for dogs and animals, or Akshay Kumar or Amir Khan for their social awareness. All of it counts and amounts to the positive influences of Celebrities.
Negative Influences of Celebrities
"My son literally gives me excuses for doing/ not doing something by taking references from the lives of his favourite celeb. Some days says that he will leave the house just like Shahrukh did and other times he wants to have the biceps and muscles just like that of these modern-day actors. And well, that's quite an influence" 

– Sandhya Sharma, Mother of Vinayak (15)
The negative impact of celebrities can begin when the child starts aspiring to be what their favourite celebrities are. The influences can vary from appearance to lifestyle to the very fact that they are celebrities.
The negative impacts can look like –
Body Image issue – Wanting to have a body and shape like that of a celeb, leading to body image issues.
Facial Dysmorphia – Wanting to match the beauty standards that the influencers give leading to facial dysmorphia.
Aspiring to have a lifestyle like that of the celeb
Influences for the use of substance like Alcohol, steroids etc.
The craze for a celebrity really impacts the psyche of a young person. Pop culture is not just playing a big role in promoting it but is also developing the craze for it. And for a child to not get negatively impacted by celebrities, it is important to have a dialogue with the child about what they are seeing and learning. At the end of the day, celebrities are real people, who have had real struggles to become what they are. Their journey should be looked at instead of their lifestyle being a point of influence.
Have a news story, an interesting write-up or simply a suggestion? Write to us at info@oneworldnews.com