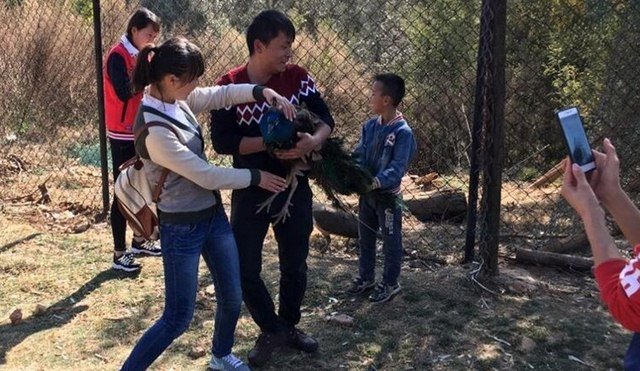 We people are crazy about clicking pictures whenever we visit historical or adventurous places, we take a lot of pictures but sometimes it can be dangerous.
At a zoo in China two beautiful peacocks died because of group of tourists, who picked them up for the pictures and plucked out their feathers. According to management, the harsh behavior of visitors left the beautiful birds in shock and killed them.
The park consists of 6,800 green, blue and white male and female peacocks, who can roam freely among the tourists. Well! Its almost impossible to believe that humans can be so cruel.