Hot Topics
How India and other countries got elected for Non-Permanent seats of UNSC?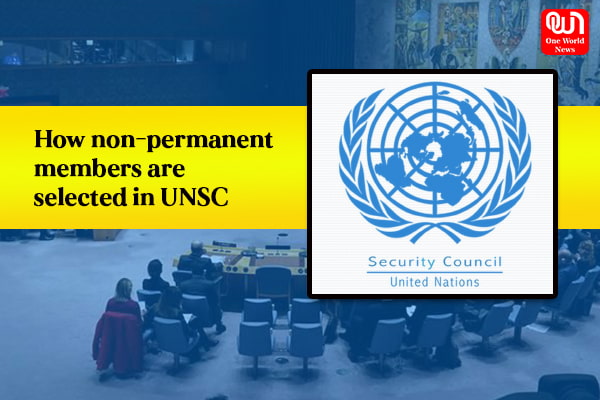 Countries are divided into groups according to the region to simplify the process
---
India was recently elected as the non-permanent member in the United Nations Security Council for a two-year term 2021-22 by winning 184 votes in the 193-member General Assembly. Apart from India, Norway, Ireland and Mexico also won non-permanent seats. While we should be ecstatic with the news, we should also know how the non-permanent members are chosen.
Understanding non-permanent members?
The United Nations Security Council has 15 members, five permanent – the USA, the UK, China, Russia, and France – and 10 non-permanent members who are elected in the General Assembly. The tenure for non-permanent members is for five years. Out of the total 10 members, 5 members are elected every year by the General Assembly.
All these 10 seats are distributed amongst the various regions of the world. 5 seats for the Asian and African countries, 2 for Latin American and Caribbean countries, 1 for Eastern European countries and another 2 for Western European and other countries.
Of the five seats for Africa and Asia, 2 are for Asia and 3 are for Africa. Also, both the continents have an informal understanding to reserve one place for Arab countries. The Asia Pacific and Africa take turns every two years to make a place for one Arab country.
Read more: Delhi's Khan Market shops wheezing, know why
How non-permanent members are selected in UNSC
Elections that are conducted for the terms beginning in the even-numbered years select 1 each from the Asia Pacific, Latin America, Eastern Europe and 2 African members. For odd-numbered years, 1 each from the Asia Pacific, Africa, the Caribbean and Latin America and 2 from Western European and other members are selected.
Currently, Indonesia, Dominican Republic, South Africa, Belgium and Germany are those non-permanent 5 members whose term will end this year. Tunisia, Vietnam, Estonia, Saint Vincent and the Grenadines, and Niger those non-permanent 5 members whose term will end in 2021.
India became the non-permanent United Nations Security Member swiftly as it was the only candidate for the vacancy from the Asia Pacific endorsed by the Asia Pacific group of 55 countries which includes China and Pakistan. The endorsement from the Asia Pacific group meant that India would be a clean slate candidate for the elections with an assured victory. A country needs votes of two-third of the 193 member UNSC meaning support of 129 countries.
Before this, India has become the non-permanent member of the UNSC in 1950-51, 1967-68, 1977-78, 1972-73, 1991-92, 1984-85, and the recent one in 2011-12.
While Africa has formalized a system of rotation of the three seats, Asia Pacific Group mostly relies on the contest. In 2018 Maldives and Indonesia contested in which Indonesia won.
Have a news story, an interesting write-up or simply a suggestion? Write to us at info@oneworldnews.com