JOYOUS NEWS
Home Remedies: How to grow thick eyebrows naturally?
Enhance your beauty with thicker eyebrows
---
Now – a –days thicker eyebrows are becoming trendy. In fact, eyebrows are one of the most noticeable parts of anyone's face. Your eyebrows define your face, the thicker they are, more beautiful you look. Eyebrows are one of the most noticeable parts of one's face, the thicker they are, more beautiful they look. Today, we will tell you how to grow thick eyebrows naturally.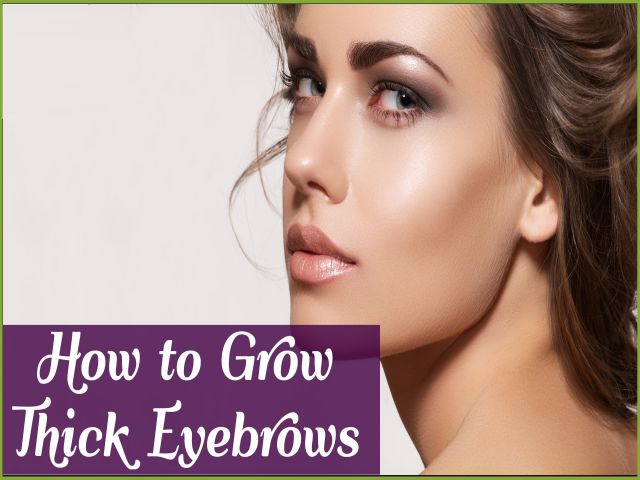 Here is a list of home remedies that can help you to flaunt thick eyebrows:-
Castor Oil: It is one of the most effective and old one remedies for getting thicker eyebrows. Actually, it is enriched with proteins, fatty acids, antioxidants and vitamins, and it helps in nourishing your hair follicles. Don't forget to apply castor oil daily on your eyebrow roots; so that it can promote hair growth and also make your eyebrows thick and strong.
Massage a few drop of castor oil on your eyebrows and leave it for 30 minutes there and then wipe it up with a makeup remover, and wash your face with warm water.
Coconut Oil: It works as a conditioner as well as a moisturizer and is also great for improving blood circulation. The fatty acids and the lauric acid found in coconut oil work with the natural proteins, and it acts as an antimicrobial agent, preventing infection of hair follicles. Vitamin and proteins as well as nutrients like vitamin E and iron in coconut oil promote healthy and thick eyebrows. You can apply it on your eyebrows every day to see the noticeable results.
          Put a few drops of coconut oil and apply on your eyebrows. Leave it on overnight. Next morning, rinse it off with a face wash in the morning.
Olive Oil: It contains vitamins A and E, which help in the growth of hair. This method can be done at least once a day in order to see the best results in a matter of weeks. Pour a drop of olive oil on your fingertip and massage it on your eyebrows. Keep it on for hours or on overnight and wash it off with face wash.
Onion Juice: It contains a lot of sulfur, selenium, minerals, B vitamins and C vitamins which all are awesome for hair growth. This aids faster and denser growth of eyebrow hair and also it strengthens the hair follicles. As onion has its weird smell, use lemon juice to remove all traces of the smell. Apply onion juice to your eyebrows every alternate day.
          Grind the onion and make a paste. Keep it on for an hour. Wash it off with a mild cleanser and cold water.
Lemon: It is rich in vitamin-B, vitamin-C, folic acid and other vital nutrients; they make your eyebrow hair grow much faster than any other ingredient. But if you have the irritation persists and sensitive skin, avoid trying this remedy. Rub a piece of lemon onto your eyebrows. Leave it for 20 minutes and then, wash off with warm water.
Have a news story, an interesting write-up or simply a suggestion? Write to us at info@oneworldnews.in