Lifestyle
Surge the Aesthetic of Your House by Adding These Décor Items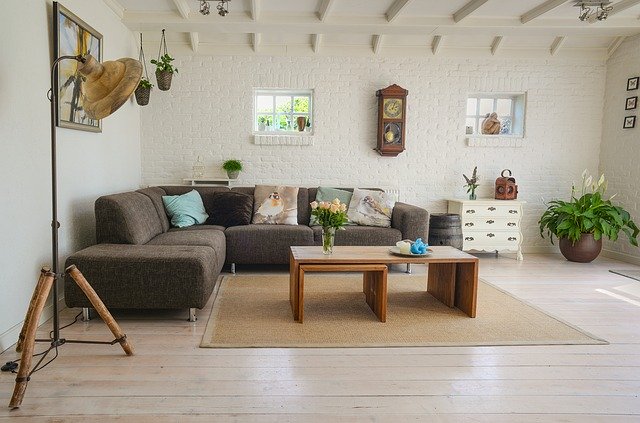 Looking to decorate your house, here are some awesome tips
---

You can decorate your house by incorporating innovative ideas to design the home of your dreams. There exist several resources that you can use to decorate the house. Depending upon your choice and taste, you can either decorate it in a traditional or modern way. While selecting a theme, it is essential that you have many ideas in your mind and then finalize the best suited. You can take help from several interior designer professionals.
Some crucial aspects of home décor include the type of decorative units you are going to use. These home accents will accentuate the furnishings of your home. Some of them are trays, vases, candles and candle stand, bookends, lamps and lanterns, figurines, paintings, wall hangings, and so on.
Decorative Trays
You can make decorative trays from glass, metals, or ceramics. You can make these in several shapes, and paint it in varying colours. Some examples comprise of coconut shells, sandalwood, or a half pineapple. These trays can hold several decorative items such as coloured stones and pebbles, as well as your jewellery and accessories. The trays are well known to increase the aesthetic of your living room. For instance, if you have a generator, buy some generator covers, and then place a tray with chocolates and sweetmeats on top of it.
Vases and Flowers
Generally, people use vases for synthetic or real floral arrangements. Flowers and plants suit and depict the change of seasons, giving the room a fresh look. Apart from providing a natural look, flowers in the vase also offer enhanced fragrance to the room. However, creativity has no end, and you can always experiment using a vase. If you have a glass vase, you can fill pebbles, coloured stones glass marbles, glass fragments, spices, seashells and sand, and many other items for a different and unique look. Your imagination is the only limiting element when it comes to using vases for creativity.
Read more: Confused whether to repair or buy new furniture, read here to end the confusion
The World of Ceramics
The most popular type of home decorating unit is the ceramic deco units. You can place ceramic plates on sideboards, racks, or even in curio cabinets. You can also make use of small jars and jugs as display instruments for large rooms and patios. Apart from ceramics, you can also opt for clay, porcelain, or glass, as per your requirement.
Candlesticks and Candelabras
You can place candlesticks and candelabras on your dining table, especially during the dinner parties. Go for a minimal and simple candlestick that will add elegance to your dining table. Instead of using a heavily designed candlestick, use a simple cylindrical one.
Read more: Love wearing bracelets, know 12 Common Types of Bracelets Based on Style
Mirrors
Mirrors are known to attract admiration from everyone. Mirrors can make a small room look bigger and light up darker rooms. If you properly place a mirror, you can receive a scintillating effect that deserves all the admiration.
Apart from the units mentioned above, there are many items that you can use to decorate your home. Depending on your preference, and the decorative style you employ, enlist the items you need to complete your home décor.
Have a news story, an interesting write-up or simply a suggestion? Write to us at info@oneworldnews.com