ENTERTAINMENT
Hollywood Female celebrities who are flipping the script by proposing to their partners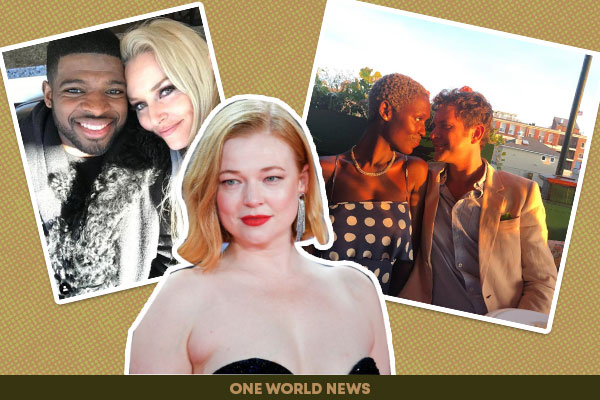 Hollywood: Female celebrities who proposed to their male partners
---
As the times have changed, women's roles are certainly evolving whether in the workplace or romantic relationships 
Unlike Bollywood, Hollywood romances are emotional roller coasters. Though getting down on one knee to propose for marriage holding a massive, glittering rock, is a tradition, of course, that's still going strong today.
However, it's not always the men who are stepping up – or kneeling – as we have the list that proves some women have chosen to do things differently.
Many female celebrities are changing the ways of proposing and instead of, "She said yes!" they are making it, "He said yes!"
You may be surprised by some of the names on this list, so sail through this article till the end to find out which female celebrities proposed to their male partner: 
BRITNEY SPEARS
Though their fairy tale ultimately didn't last, Britney Spears was the one who proposed to ex-husband Kevin Federline as per what the American famous pop singer told to People, she asked him when they were mid-flight to New York.
LINDSAY VONN
The couple previously had announced that they would get engaged in August 2019 and then the same year, Subban proposed to Vonn but she had some other plans in her mind and wanted Subban to have a ring also. So, two years back, she had proposed to Subban to marry her, and Subban said, "Yes."
KRISTEN BELL
Bell and Shepard decided not to marry until same-sex marriage was legalized and believed that every couple should have the right to marry. After the Supreme Court had abrogated the Defense of Marriage Act in 2013 and allowed same-sex marriage, Bell proposed Shepard and through a tweet, she asked Dax to marry her, and he replied with a "Yes!"
Read more: Bollywood Biopics: Movies we can't wait to see in 2022
PINK
The American singer and songwriter asked motor-cross racer Cary to marry her in 2005, while he was in the finals of Pro 250 class, racing. Pink in her style had held up a board where she had posed the question, "Will you marry me?".
DIANE VON FURSTENBERG
The fashion designer Diane von Furstenberg proposed to Barry Diller to marry her in 2001. There were reports that Diller's proposals were turned down by Diane many times. However, at last, she took it seriously. Diane had later in an interview with I Magazine told that she could not decide what she could gift Diller on his birthday. So, she proposed to Diller.
ELIZABETH TAYLOR
Out of the eight marriages Elizabeth Taylor had, she proposed first in one of her marriages with Michael Wilding. Taylor and Wilding got married in 1952. Wilding was a British actor.
JENNA BUSH HAGER
It was unexpected for the couple as after only three months of dating, Bush Hager asked her now-husband to marry her. Since they both were young, Hager turned down her request and ended up popping the same question to her a few years later.
JENNIFER HUDSON
It was the WWE professional wrestler David Otunga who popped the question to Hudson and then on his birthday, the singer did the same with a five-carat ring.
Read more: 10 Best Bollywood Films on Amazon Prime for your weekend family time
However, following a decade-long relationship, both Hudson and Otunga announced their separation in 2017.
HALEY LU RICHARDSON
It was exactly after seven years of dating, the Five Feet Apart star knew she wanted Jane the Virgin actor Brett Dier to be the soul mate – so she asked him, 'Wanna marry me?'
JODIE TURNER
Jodie Turner-Smith and Joshua Jackson became the married Hollywood's power couple and the parents they are today. She was the one who wanted to make it special and asked him to marry her during a trip to Nicaragua on New Year's Eve.
SARAH SNOOK
Succession star Sarah Snook found love unexpectedly because when it began, they were friends and but, it turned into more eventually. She proposed to him and both got married in February in her backyard.
Liked this post?
Register at One World News to never miss out on videos, celeb interviews, and best reads.