Unfiltered
Talent-Beyond-Prejudice: Saraf Furniture Plans To Hire Specially-Abled! Why is it a welcome change?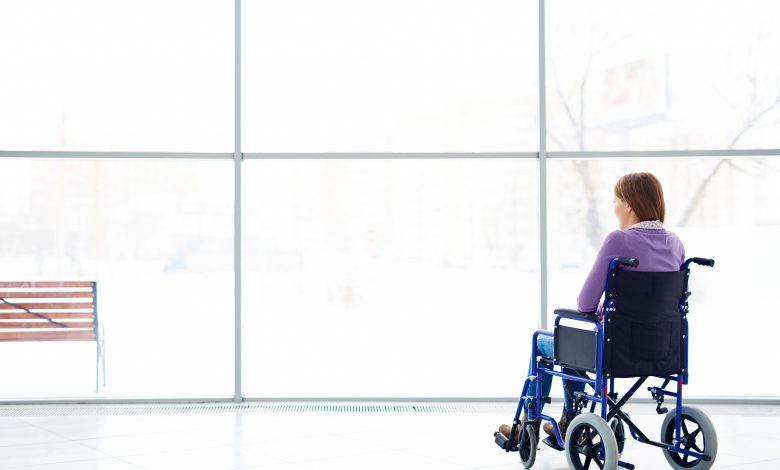 Rajasthan firm plans to Hire Specially-Abled person, Kyunki chaiye opportunity, na ki hamdardi! 
---
Highlights:
Challenges of a Specially-abled person
What happens if this part of the population remains ignorant?
Why hire them? 
A wood furniture company, Saraf Furniture, is going to open doors for more than 200 specially-abled talented individuals with an investment of about ₹10 crores for expanding its existing product portfolio. Yes, this Rajasthan based firm is going to hire specially abled people. It includes job responsibilities like tele calling, after sales services, content writing, quality checks, and designing. The hiring process will take place on various social media platforms like LinkedIn. Interested Applicants can also go for an offline mood.
Saraf Furniture is also mulling over providing an environment to the new employees. To achieve this, the necessary infrastructure will be built like the construction of ramps, washrooms, a special sitting area, and many others.
Founder & CEO of Saraf Furniture, Raghunandan Saraf shares his idea behind the initiative. He said," As a company, we must promote equality at the workplace and emphasize the skills required for working. For a period of time, we were thinking of this initiative to expand. However, now with things lining up, we have crafted a base. Moreover, the production units are ready to ensure increased production capacities. We wish to serve our customers to the best of our abilities."
Saraf Furniture is a Rajasthan-based company and hails from a small town, Sardarshahar. They run their operations near the town to provide a livelihood to the local people but now aiming to expand their business across the nation.
Challenges of a Specially-abled person
It is obvious that people bearing disabilities face more challenges in the workplace. Whether it is finding the right job, cracking interviews, or working at the office.
Here are some challenges faced by a person with disabilities at the workplace.
1. Awkwardness of an interviewer
Sometimes the interviewer finds it awkward to initiate a conversation with a specially-abled person. As they do not know how to treat them. At this point, the interviewee has to coach them through it. Therefore, this significantly drops the chance of a capable individual getting the job.
2. Lack of facilities
A different person suffers from different kinds of disabilities. Companies may find it expensive to provide or build various kinds of facilities. Therefore, to save their cost they restrain from hiring a specially-abled employee.
3. Underestimated
Society judges the ability to work through the lens of physical capability.
Read more: National Start-Up Day: Will India's Unicorn Start-Ups sky-rocket in 2022?
In the world of difficulties and not having equal opportunities, a physical impairment can be put back of the pack. This can navigate to some additional barriers too. Millions of people with difficulties face barriers to finding jobs and if they manage to do so, then promotion becomes quite difficult. And not just it, our attitude also creates a barrier for people with misconception, negativity, prejudice, ignorance also holds a major share for it. But did you ever consider the ability factor?
What happens if this part of the population remains ignorant?
1 in 7 people around the world is disabled that making up 15% of the world's population. This means that they hold a major number in the population.
Skilled but unemployed labour force 
A specially-abled person is equivalent or can be more talented, skilled, and educated than any other person. However, if their skill will be rejected on disability of not picking a glass of water, incapable of walking as fast as some other person, or due to any visual, speech, or hearing impairment, then a large part of pollution will be contributing to the 'unemployed but skilled labor'. Moreover, it is such a waste of talent, by turning them into liabilities for a nation and for themselves too.
Brain Drain
There is also a possibility that it may lead to brain drain. A talented person with a disability who is not able to get a job or start a business in their home country could be spotted by foreign eyes. Their policies may be flexible enough to acknowledge such talented individuals. Hence, fly them to a foreign land leading to brain drain.
Why hire them? 
Creates diversity
A specially-abled employee at your workplace creates diversity and that is good for business.
Untapped section
Because people with disabilities improve workplace morale can be an untapped resource of skills and talents. Elevate customer service. And best of all help in increasing business opportunities.
Job retention
A study shows that workers with disabilities are reliable. It is easy for an employer to retain them.
Read more: The 'Rape Politics' In India: Congress Move Naming Asha Singh Progressive or Political?
Better attendance
They are not likely to take many leaves improving the attendance rates.
Tax credits
A business that hires people with disabilities may receive tax credits.
Conclusion 
It is the ability that counts and not the disability.
Disability does not reflect or define capability. It is high time that we stop thinking of disability in terms of what someone 'Cannot Do'.
Stephen Hawking was incapable of moving and sometimes even speaking, still his theories advanced the world to understand complex topics like Black Hole. Saraf Furniture is just one organization that is making advancements in breaking the stereotype associated with specially-abled people.
However, these shackles cannot be broken till every business enterprise removes its impairment of not seeing, hearing, and entailing talent beyond prejudice.
Note: Factors are here specifically based on the working environment only.
Liked this post?
Register at One World News to never miss out on videos, celeb interviews, and best reads.