Lifestyle
Hoping For Healthy Nails? Just Nail it with these 10-Super Food
Here is a list of 10-super food to help you to grow long and healthy nails
---
Highlights:
Cup of green beans
Eating bananas
Raw carrots
Dairy products
Salmon
And more…
10-super foods for healthy nails: It is highly irritating and saddening at the same time to see your nails chipping and breaking from being brittle and weak. It is a common problem and faced by both genders equally. However, the real question is – Do you want healthy and long nails?
If you answer yes, then this read is for you. Hair and nails are all made up of the same kind of proteins. Hence, if you are trying to promote your hair growth, then you will eventually end up promoting your nail growth and vice versa.
Here are 10-super foods for healthy nails:
Tomatoes
Tomatoes are one of the best sources of biotin. It helps nails to regain their health and possess health. They also help in promoting along with disease preventing properties.
Hydration – Drink a lot of water
You need to keep your body hydrated always. Dehydration is an important factor that will have a huge impact on the overall health of the nails also. Water will provide a strong base for your nails to grow and help in keeping your nail plates healthy.
Sweet potatoes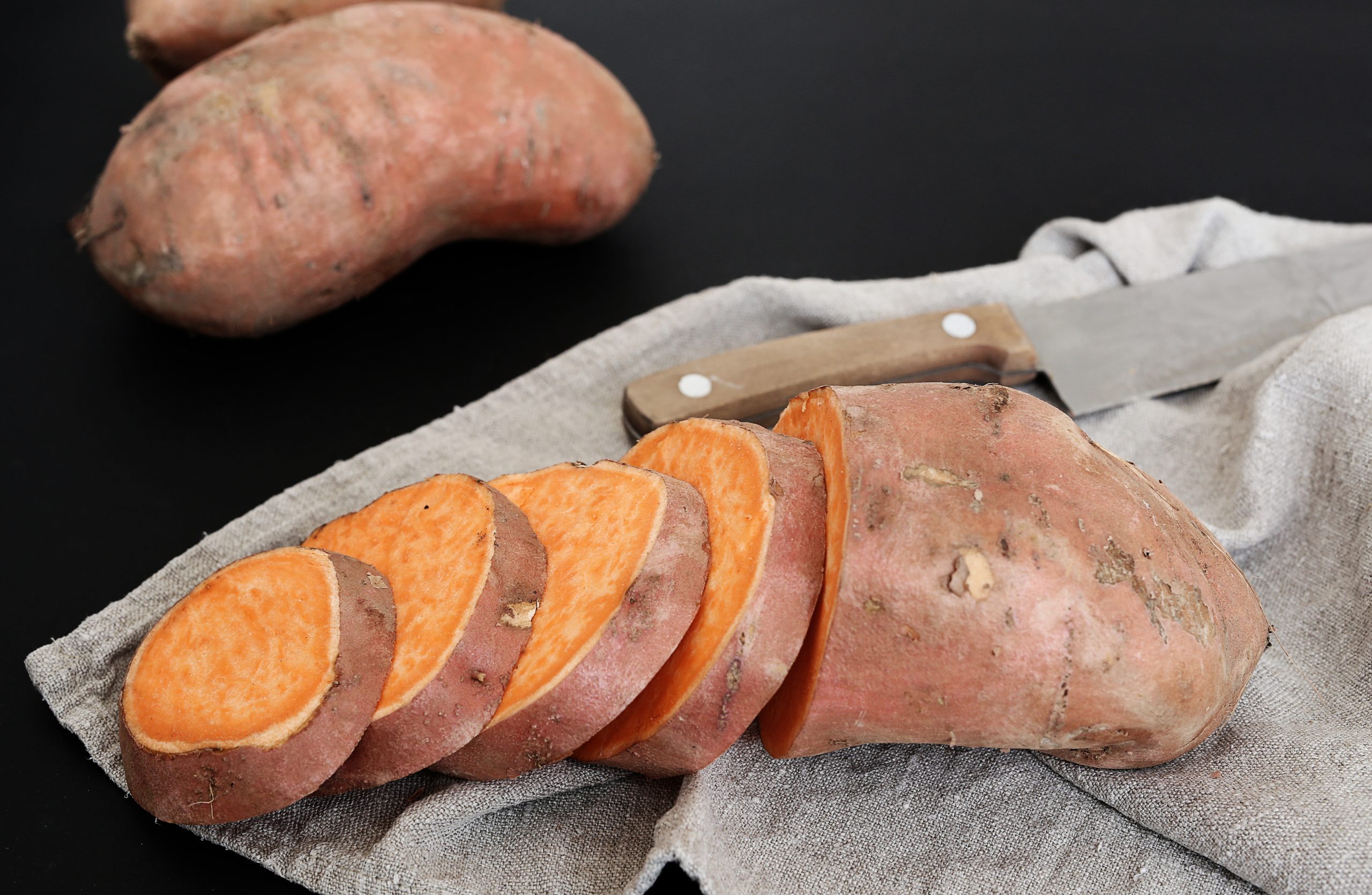 Sweet potatoes are a rich source of beta-carotene, an antioxidant, which is very essential for the body. The beta carotene will be converted into vitamin a by the body and will help in cell growth and healthy nail growth. A lack of vitamins in your body is the reason for dry and brittle nails.
Cup of green beans
Silicon is the main ingredient that you will find in green beans. It helps in developing thicker, strong, and longer nails. It is ideal for you to go for organic green beans to see good results.
Eggs
Are you trying to grow your nails but they are too weak and get broken easily? Then worry not as eggs are here to solve your nails related problems. We all know that eggs are one of the best sources of protein. But little do we know that incorporating eggs into our diets can boost our biotin levels. It  causes nails to grow healthier and more vigorous than usual.
Read more: 5 Instagram Posts by Rhea Chakraborty that are giving us Rhenew Vibes!
Eating bananas
Ripe bananas are a very good source of zinc and mineral silica. This helps in improving the look and the health of the nails. It will also help with strengthening the nails. Bananas also contain vitamin B6 which is known to support healthy nails.
Oily fish
Do you want healthy looking nails? If yes, then incorporate salmon into your diet right away. Because it is rich in protein source and contains omega-3 fatty acids, zinc and copper. All these nutrients influence your nail growth. So, what are you waiting for? Treat yourself with this wholesome fish.
Raw carrots
Did you know that carrots provide an abundant supply of vitamin C that helps stimulate the production of a protein called collagen and keratin? Well, it is keratin that is responsible for forming the cells that make up the tissues in your nails.
Milk
Milk is a rich source of calcium and helps in strengthening the nails. Dieters that lack in vitamin D which is also one of the main causes of nail problems such as breaking and peeling of nails. Dairy products such as milk, yogurt and cheese are fortified with vitamin D.
Read more: Good News of the Week: Positive Stories that will uplift your Mood instantly!
Broccoli
These leafy green vegetables are a great source of iron and many other essential nutrients like vitamin C which puts a stop to the weakening of your nails by keeping away the free radicals.
The growth of your nail and hair is directly associated with protein. These 10-super food for healthy nails are sources of protein that will help you in improving nail growth and reducing the brittleness of nails. Some of these foods even reduce the risk of problems like thinning and many other nail abnormalities.
Liked this post?
Register at One World News to never miss out on videos, celeb interviews, and best reads.