Lifestyle
Yes! Your Mental Health and Physical Health are in a Committed Relationship
 Here are some Tips to help you create a healthy mental health so that your Physical Health Doesn't Suffer!
---
Highlights:
Do you know mental health and physical health are related?
Tips to help you create a healthy mental health and Physical Health
Mental health and physical health: Mental health is essential, especially now when our everyday lives have been significantly disrupted due to the Covid-19 pandemic. It is necessary to focus on mental health and our physical health to stay healthy and well.  A lot of times, we only focus on our physical health. But we often forget that mental health and physical health are connected.
Do you know mental health and physical health are related?
According to the Canadian Mental Health Association, poor mental health is a risk factor for physical conditions like diabetes, heart disease, chronic pain, and respiratory conditions like COPD (Chronic obstructive pulmonary disease), chronic bronchitis, and asthma. People with chronic physical conditions are also at risk for developing poor mental health.
Stress and anxiety can cause mental and emotional distress and lead to physical health.
For example, stress and stress hormones like cortisol can impact blood sugar. It can also lead to unexpected blood sugar changes. At the same time, unpredictable blood sugar changes are generally not a massive issue for most people. However, it can have a significant impact on the health and lives of people.
According to the Mayo clinic, mental health issues that increase stress and anxiety can cause temporary blood pressure spikes.
Scientists do not think that these temporary stressful monuments can cause chronic issues like high blood pressure, which is also known as hypertension. But stress can undoubtedly impact behaviour, leading to higher blood pressure and heart disease. It can lead to overeating, eating unhealthy foods, excessive drinking, and smoking.
For example, if you are feeling stressed or anxious and you are worried that your blood sugar levels will rise and fall unpredictably, or if you are concerned about your heart health, there are some physical activities that you can do to improve the state of your mental health.
Read More- Wondering if it's okay to sleep with socks on? Find your answer inside
Tips to help you create a healthy mental health and Physical Health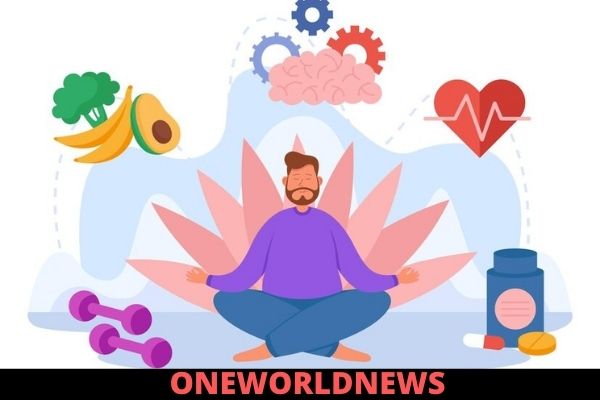 Maintaining or improving your mental health is more than just taking care of your mind. Here are some ways to keep your mind and body in good shape:
Exercise regularly: Exercise releases feel-good brain chemicals like endorphins and serotonin, easing depression and anxiety. Choose an exercise program that works for you. It could be interval training, a more mindful and intention-driven yoga practice, or something in between. The most important thing is to tick it off.
Eat a healthy diet: Processed, high-calorie, low-nutrient diets have been linked to depression and anxiety. Do not skip meals, which can lead to fatigue and unhealthy snacking. Include fruits, vegetables, nuts, whole grains, fish, and healthy fats, such as avocado, in your meals. It will increase brain function.
Read more- Is it Ok to Nap in the Afternoon? Know What Ayurveda Says About It
Maintain a regular sleep schedule: Lack of sleep has been linked to depression, anxiety, and stress. Adults need seven to eight hours of sleep per night. If you are facing trouble falling and staying asleep, try one of the following:
Following a stricter schedule for bedtime
relaxing before bed
lowering your caffeine intake
Get support: Maintaining your social circle is also crucial to maintaining your mental health. However, discussing mental health with your friends can be difficult. It often prevents people from seeking help. Reach out to your friends and family for support.
Do something to improve your mental health. Whether it be going outside and going for a walk if you can, communicating with your friend and relative, taking a five-minute break from your day to simply be still and quiet your mind, or practicing yoga meditation or breathing exercises, let us all try to improve our mental health and physical health today.
Liked this post?
Register at One World News to never miss out on videos, celeb interviews, and best reads.