JOYOUS NEWS
'Haye Meri Foodie Kismat' : 5 things you will relate to if you are a food lover
Things you will relate if you are a true foodie
---
One thing that we all Indians love is food. We just can't imagine our life without food. The kind of spices Indians use in their food is just incredible. A true foodie always dreams about food, and they can go miles to just to try a new dish.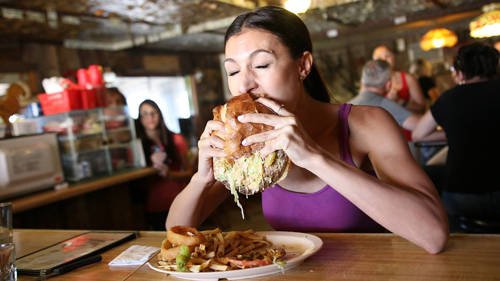 Here are five things that you will completely relate to if you are a true foodie:
1.Foodie people day revolves around food only: Foodie plans their day and schedules their events according to their meal times. Skipping a meal can be a big deal for them. They shift other plans just to fill their tummy.
2.Their thoughts always revolve around food: You might often spot them in a deep thought, but the only thing that they think is – Food. A lot of time they get confused that what they should have. Samosa or Dosa?
3.They order only the best of everything: Being a foodie doesn't mean that they eat everything that comes their way. They have certain standards and norms when it comes to food and they cannot compromise on that.
Also Read: Brunch That Will Satiate Your Taste Buds: Royal Thaali Of Rajasthan You Should Try Once In A Lifetime!
4.When they eat, they go all out: They don't eat just to full their stomach or to their taste buds. They take care of both of them equally. They don't keep regrets.  There is no midway for them. Either they will have all or they will have nothing.
5.The food needs to be captured before it is eaten: They may not always upload the food they eat but they will definitely store it in their phone gallery to look back at and admire in their later moments. It is not for the purpose of showing off or making some sort of collection, it is simply because of how beautiful food is that they just cannot eat it without documenting it first.
Have a news story, an interesting write-up or simply a suggestion? Write to us at info@oneworldnews.in