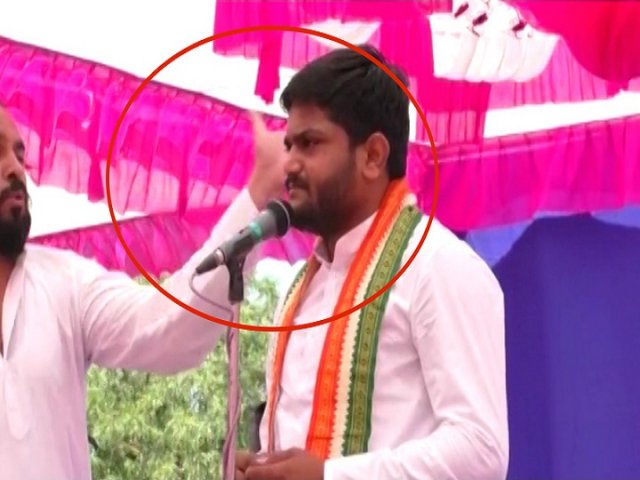 Congress leader needs police support: Does Hardik Patel file a police complaint on the slapping incident?
Congress leader Hardik Patel filed a police complaint after he was hit by an unidentified person during a rally in Sunder Nagar. The incident happened on Friday when Hardik was addressing an audience at the Jan Akrosh Sabha.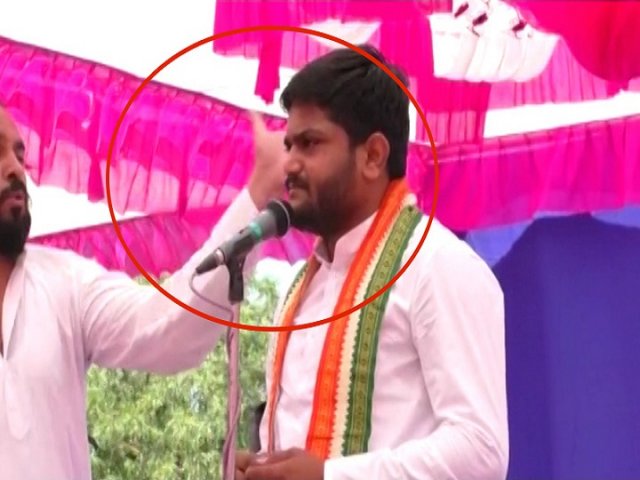 As soon as Hardik Patel started his speech at Sunder Nagar village, a man suddenly came up to the stage and slapped him. Congress candidate of the Sunder Nagar Lok Sabha seat, Soma Patel was present at the time of rally when Hardik Patel was being assaulted.
The attacker got on to the stage when Hardik was in the middle of his speech. The man looked very angry and was seen saying something to Hardik Patel.  After the incident, the supporters of Hardik and the Congress workers beat him up and took away from the venue. The unidentified man was later handed over to the police. But according to Sundernagar SP Mahendra Bagadia, the man is yet to be identified.
Bagadia confirms that they are deeply investigating the matter to know the details of the attacker and the reason behind the attack.
After this one more incident came up where a shoe was thrown at BJP's national spokesperson GVL Narasimha Rao while he was addressing the media in New Delhi. However, he escaped from there and the shoe did not hit him. But no complaint was filed against him.
At the time of the incident, BJP leaders were addressing the media in which Narasimha Rao was defaming the Congress party for false cases on Hindutva activists.
Have a news story, an interesting write-up or simply a suggestion? Write to us at info@oneworldnews.in