Lifestyle
Decoding secrets of being a happy couple, lovemaking alone will not help!
How to be a happy couple? 9 little things you can do keep the spark alive
---
A lot of people believe that a happy couple is a myth. We believe that once the honeymoon phase of a relationship gets over, boredom hits and we lose interest. Well, the sad news is that it is a truth but the good part is –that it is a half -truth. To be a happy couple, you have to consciously work on it.  You have to pick habits that will bring happiness and pleasure for both of you.  Recently, we asked this question on Quora and many couples participated.
We decided to take out points that can help you to keep the spark alive in your relationship.  These 9 little things can help you to become a happy couple.  Remember – lovemaking and steamy sessions alone will not help. A good sex life doesn't mean you are happy!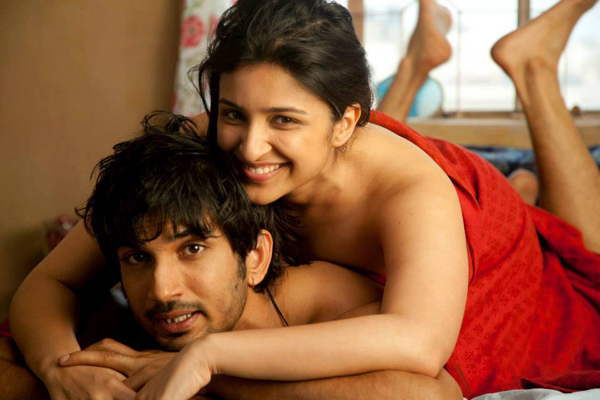 1. Give space to each other: Personal space is important in every relationship but it becomes extremely important in a romantic relationship. Your partner should not feel suffocated.  Once you learn the art of allowing space to each other, you become a happy couple.
2. Communication is important: As they say communication works like oxygen in a relationship. Communicating your needs is an important part of a happy relationship. Let them know what's bothering you to keep things clear. At the same time, it is also important to let them know how much you love them so just communicate. Don't assume things. Sometimes all your problems get solved just by clearly communicating with the other person.
3. Keep your expectations low: Expectations come naturally with a relationship and there is no harm in expecting certain things from your partner but over expectations can leave you hurt. Do not ask things that they can't do. It's okay to let things flow naturally.
4. Flirt like you do: We stop flirting with each other when we get too comfortable with each other. But do you know healthy flirting can lead to steamy sessions? It can surely make both of you happy. Flirting keeps the banter and playfulness alive.  When you flirt with your partner, it will spice up your romantic life.
 5. Exercise together: If you both are a fitness freak, then exercising together can instantly revive the spark of your relationship. There is nothing hotter than working out together. Your work out sessions can revive your romance and will add the spice to your romance.
6. Switch roles once in a while:  Boredom and routine can make your relationship stagnant so once in a while, you people should switch your roles. This will make your relationship stronger and will also break the monotony. You can also help each other in different things. For example – Cooking together is definitely a love language.
7. Woo them when they least expect it: Who says you can't surprise your partner, once the honeymoon phase is over. Asking them out for a coffee or sending food for them in their office or even planning a romantic dinner is a part of effort to be a happy couple.
8. Vacations are a must: You can't forget vacation. Once in a while, you should plan a trip and spend some quality time with each other. Exploring new places with each other is also a love language. Taking a break from work and taking out time for each other will make your relationship stronger.
9. Regular lovemaking sessions: Lovemaking is an important part of a relationship. It is not about having sex all the time. Cuddling, holding hands and passionate kisses can also become savior to your relationship, they add spice to your relationship and make your partner feel wanted.
Liked this post?
Register at One World News to never miss out on videos, celeb interviews, and best reads.