Lifestyle
Chop-Off Locks For An Altogether Different Vibe! Which Hair Trend You Are Wearing in 2022?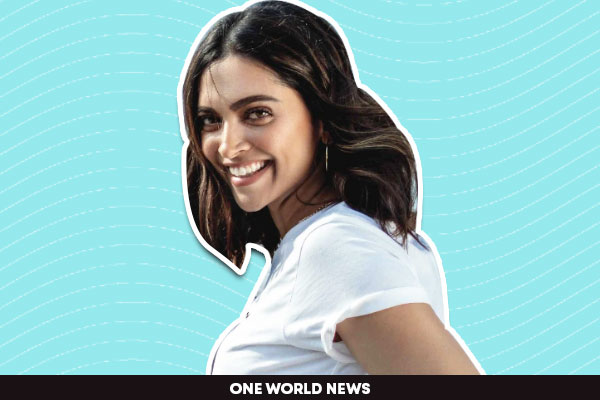 Here is the list of Hair Trends For 2022 you should wear ASAP
---
You have seen people getting obsessed with hair. And why not? A good hair day can change your vibe for your day. But how about changing the vibe of your New Year via following Hair Trend For 2022? It has been almost a week Since the New Year began, and you are still in your old hair. Therefore, it is time to Chop off locks for getting an altogether different vibe and shout out loud-
New Year, New Hair, New Me!
Hair Trend For 2022: Next level haircut
The first trend is a next-level haircut. It is basically opting for a nice and fancy haircut that should be on your radar for 2022. Having a great haircut like this will help you to make all of your different styling options much easier.
Remember: Have a word with your stylist about what ways you like to wear your hair as it makes it easy for them to customize it for you.
Hair Trend For 2022: Bob cut
This style is going nowhere and certainly not when Deepika is carrying it so gracefully. For 2022 we are going to see a lot of short hairs or walking in bobs. They work well for different face shapes. In the quarantine a lot of people grew really long hair. Therefore, for those who are looking for a change this 2022, here is a style refresh for you.
There are many types of bob cuts as per your face shape and size. So, do your homework and choose wisely.
Hair Trend For 2022 : The knotless box braids
Although knotless box braids are not very common for Indian hair, but this Jersey actress is not afraid to experiment with her looks.
Read more: Is it hard for Single moms to find love again? Women on Reddit share their struggles!
These protective styles not only look beautiful but also versatile and help your hair grow healthy. They will provide you with an interesting look and make you stand in the queue.
Hair Trend For 2022 : The glossy blow-dries
We have seen so much of these beachy hair waves over the past couple of years. These pretty blown-out hair gives you a shiny, nice finish and is going to gain major popularity in 2022. Just like Shraddha, if you do not want to experiment with your just go for glossy blow-dries.
The reason could be, it does not need the finest straightest hair texture and provides bounce to your hair. It goes very well with shag haircuts, layered long hair, and medium-length hair.
Hair Trend For 2022 : The expensive finish
It goes hand in hand with a big glossy blowout and watching Priyanka wearing it is such a mood. The expensive finish is a way of adding shine and lustre to any style. If you are used to doing beach waves, this is going to be a great way to change it up without changing it completely. A different finish on your hair can add a completely different look to your hair. Therefore, consider adding shine products to your styling regimen at home.
Here are other trends which could be trendy in 2022.
Read more: 6 Common Toxic Habits You Should Quit Immediately!
Hair Trend For 2022 : Add a fringe
If you really do not mind following or not following trends that you would not mind having the wispy fringe. With fringes, you get softness for your look and will be trendy every time you walk out of the salon. Fringes are all about framing your face.
Hair Trend For 2022 : Baby braids
Instead of haircutting or colouring, you can style it with trendy tendrils. By adding little braids, accents, or hair piercing it can become a big trend for 2022.
Read more: This city earns over a crore from garbage! How?
Hair Trend For 2022 : Blonde it out
Let's be REAL – blonde will never be out but what has changed is how you go about it. The classic technique of weaved, sliced, striped from a traditional placement is OUT. It is about embracing your natural hair colour. Highlighting it in all the right places and blending it out for a more natural grow-out.
Pick your trendy hairstyle this year, and comment down below, what is your style for 2022.
Liked this post?
Register at One World News to never miss out on videos, celeb interviews, and best reads.