Lifestyle
6 Instagrammers Revealing their Hair Care DIYs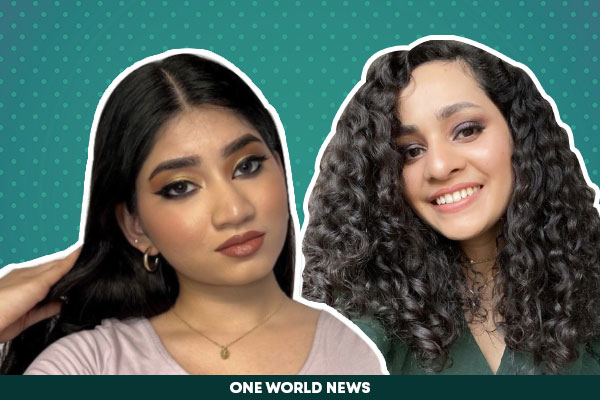 Here is the list of six Instagram pages you should follow now for Hair care DIYs.
---
 Highlights:
Ria Amin
Deepika Joshi
Farah Dhukai
SOMYA BISLA
Shrija
Bhawana Mehra
Hair Care DIYs: If you are tired of scrolling through an endless loop of the same feeds, giving hair care tips that burn your pockets and dreams of healthy hair, grab your phone, go to Instagram, and follow these hair wizards immediately. Then do a little dance, because congratulations, you just had your last ever, 'I am so tired of my hair' day.
Here is the list of six Instagram pages you should follow now for Hair care DIYs.
Ria Amin
Young, beautiful, and gorgeous makeup and Skincare enthusiasts daily give us reasonable hair goals. Just check out her lovely locks.
Ria's Instagram profile is a one-stop destination for makeup tutorials, hairstyles, skincare tips, and DIYs. Her followers often compliment her resemblance Sai Pallavi.
Deepika Joshi
Curly hair! Kaise karti ho care? Probably this is a question we all ask whenever we see a curly-haired beauty. However, Deepika Joshi, a Desi curly Instagrammer, is determined to get rid of all your tangles in a very natural way.
You can even check out some cool hairstyles and other styling tips.
Farah Dhukai
If you are into DIY beauty treatments, you have come across Farah's amazing videos on Instagram. This gorgeous mummy has 6.4 million followers on Instagram with pretty long hair.
Read More- Top 5 DIY Summer Detox Drinks for Cleansing and Weight Loss
Her page will make your hair shiny and beautiful and resolve your problems like dull hair, bald patches, hair thinning, hair fall, and so on.
So, get your hair FarahFied now.
SOMYA BISLA
As her Insta handle suggests, the Indian beauty is happy to help you grow healthy and shiny hair. With all DIY regimes, she also guides you in picking the right product for your hair type.
Check out her reels to prepare your hair care routine now. Maybe her DIY Guides will resolve all your hair problems.
Read More- DIY: Best At-Home Keratin Treatment for smooth & silky Hair
Bhawana Mehra
The girl is giving a shoutout to all Good Old DIYs especially curated by your Dadi and Nani. If you have lost all your hopes of good old hair, then Bhawana will revive your hopes and damage your hair.
Her hair care ingredients include herbs and all-natural items. Mehra not only shares tips and tricks to tackle hair problems but also lets you know the root cause of it.
Because your hair needs care and treatment.
Shrija
Is your hair demanding a new style? Is it time to trim them? How do we protect them from the harsh rays of the sun? You will find answers to all those questions right here with Shrija. You will find answers to all those questions right here with Shrija. Her Instagram reels will spill the beans you did not know about your hair before.
This list of our favourite top hair care experts you can follow on Instagram and treat hair the way it deserves. If we have missed any, you suggest to us their pages and may they get a shoutout on our page. So, what are your Hair Care DIYs?
Liked this post?
Register at One World News to never miss out on videos, celeb interviews, and best reads.