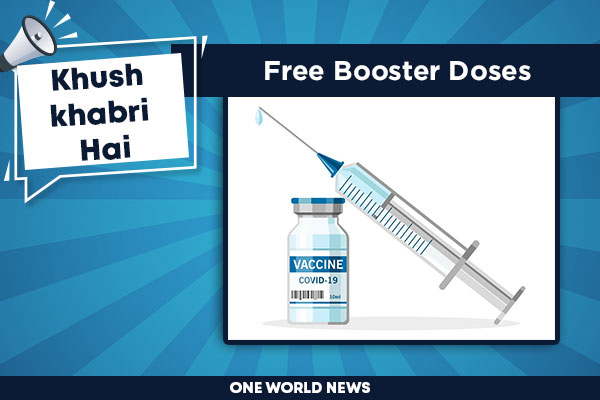 Here are eight pro-citizen initiatives by State Governments that are reasons of Good News
---
Highlights:
Mid-day meal for all
Digital buses
Transplant costs
Free booster doses
Telangana to get its first women's university
India regains ancient Buddha Idol
Himachal Pradesh to get three new toy trains after 118 years
Good news of the week: From Mumbai's digitized buses to the Bihar government's decision to ensure quality mid-day meals for children, here are recent people-friendly initiatives adopted by state governments that need our appreciation.
Here are eight pro-citizen initiatives by State Governments that are reasons for Good News.
Khush Khabri: Mid-day meal for all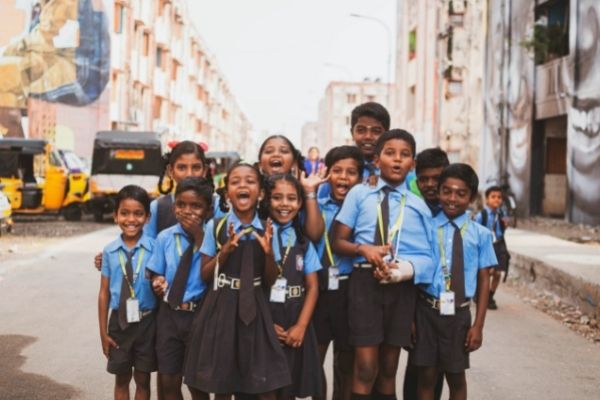 In a progressive move toward ensuring quality food for children, Bihar's education Department has instructed the school principals to sit and eat mid-day meals with the pupils. This initiative would give children and their guardians more trust in the quality of food provided in schools.
Khush Khabri: Digital buses
Mumbai city will be the first to get 100 percent digital buses integrated with a ""Tap in and Tap out' facility.
Commuters can board the bus, flash their mobile or smartcard in front of the digital machine affixed at the rear entrance, and a green tick allows them to board the bus.
Khush Khabri: Transplant costs
To give some relief to patients in private hospitals, the state government has announced to provide expensive treatments such as bone marrow transplants, liver and heart transplants, and cochlear implants free.
Khush Khabri: Free booster doses
All hospitals run by the Delhi government are handling the precautionary COVID vaccine dose accessible to the age group of 18-59 years. This move from the Arvind Kejriwal-led government came in on April 21 evening as a surge in cases was reported recently.
Khush Khabri: Telangana to get its first women's university
The #Telangana government on Monday announced setting up of first women's university in the state.

In the budget 2022-23 presented in the Assembly, the government has allocated Rs 100 crore for the purpose.@trsharish #TelanganaBudget2022 pic.twitter.com/hTNdfIuqgx

— IANS (@ians_india) March 7, 2022
Telangana is set to get its first Women's University, and it will be named Mahila Vidyalayam (Women's University). It will upgrade the existing Women's College at Koti to a University. All teaching and non-teaching assets existing in the Women's College, Koti will be transferred from the administrative control of the Osmania University to the Women's University. The new university is expected to generate opportunities for women students.
Khush Khabri: India regains the ancient Buddha Idol
India's efforts to bring back precious idols lost due to the illicit trafficking of antiquities marked a significant moment. It regained an ancient Bronze Budha idol that belonged to Nalanda, Bihar. On April 21, it was handed over to the Indian consulate in San Francisco, USA. Buddha Shakyamuni or the Bodhisattva Maitreya is a gilt Copper alloy sculpture.
Khush Khabri: Himachal Pradesh to get three new toy trains after 118 years
Great news for travel as Himachal Pradesh is set to have three new toy trains after 118 years. These trains will be operating on the Shimla-Kalka route and deployed on the 96.6 km narrow-gauge tracks built by the British in 1903.
These trains will feature 180-degree rotatable chair seats in AC coaches and flip-type seating arrangements in GS coaches. In addition to these, there will be CCTVs, two emergencies, alarm push buttons per coach, a passenger announcement system, a passenger information system, and many other facilities.
Khush Khabri: Jessica Watkins makes history, becomes first black woman to be on ISS crew
Liftoff! ?

Jessica Watkins, former USA Sevens Eagle, is on her way to the International Space Station and will be the first Black woman to complete a long-term mission aboard the ISS. pic.twitter.com/7JUaakah83

— USA Rugby (@USARugby) April 27, 2022
NASA astronaut Jessica Watkins is making history as the first Black woman on an International Space Station crew.
The 33-year-old is one of four astronauts who blasted off on The Falcon rocket before dawn from Florida's Kennedy Space Centre.
Which good news impressed you the most?
Liked this post?
Register at One World News to never miss out on videos, celeb interviews, and best reads.