Here are the 6 good news that went viral this week.
---
From an all-women Indian army team undertaking an offshore sailing expedition to Ratan Tata Honoured with Assam's Highest Civilian Award, here are the 6 good news that went viral this week.
Good news: For the first time all-women Indian army team undertakes an offshore sailing expedition
#TamilNadu: An all-women team from the Indian Army have set sail on an offshore expedition between Chennai, Vishakhapatnam and back. #India #TamilNadu #expedition #gender pic.twitter.com/1ZHXcGgxfH

— The Logical Indian (@LogicalIndians) February 16, 2022
Boosting women's participation in adventure sports, an Indian army team of 9 women officers has started to sail on a Chennai-Visakhapatnam-Chennai expedition. This enthusiastic team which consists of the officers of the rank major and captain will cover a distance of nearly 900 nautical miles or 1700 kilometres. For the first time in history, an all-women team initiated such a bold adventure.
This expedition is organized by the Army Southern Wing sailing command node and EME Sailing Association, Secunderabad.
Good news: Indore's central jail gets its own FM radio channel 'Jail Vaani'
The central jail of Indore has started its radio channel 'Jail Vaani-FM 18.77'. This provides entertainment and also information about current affairs. Inmates will get information about health issues. The administration wants jails to be like correctional facilities and through this channel, the jail inmates will get to know what is happening in the world.
Good news: Indian employees to get the highest hike in 5 years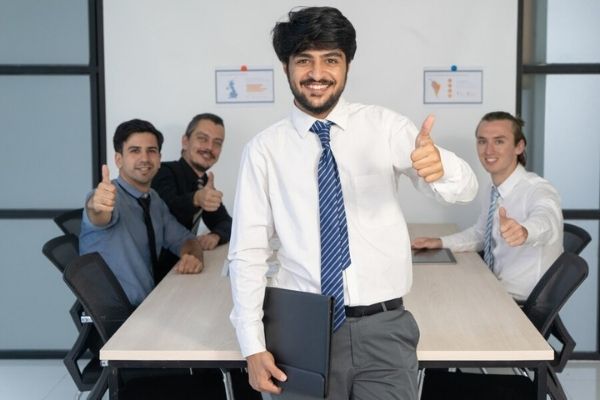 Employees grappling with uncertainty in job markets have a reason to cheer as salary increments in India will touch a five-year high of 9.9 percent in 2022, found a survey.
Organizations across industries in the country project a 9.9 percent salary increase in 2022, compared to 9.3 percent in 2021. Thus, India will have the highest salary increases among the BRIC nations (Brazil, Russia, India, and China) in 2022.
Good news: Ratan Tata Honoured with Assam's Highest Civilian Award
Eminent industrialist and Tata Trust Chairman Ratan Naval Tata was conferred the 'Assam Baibhav', the state's highest civilian award, by Chief Minister Himanta Biswa Sarma in Mumbai today.
As an industrialist and philanthropist, Ratan Tata has made an exceptional contribution towards furthering cancer care in Assam. The "Assam Baibhav" Award" carries a medal, a citation, and a cash amount of Rs 5 lakh.
Good news: Communal harmony at the time of distress
A community near Puttur in Karnataka is showing an example of communal harmony at a time when the state is experiencing a completely politicized and religiously polarised environment due to the hijab debate.
Residents of the village of Yelia Sri Vishnu Murthy, have come together to renovate the 800-year-old Yelia Sri Vishnu Murthy temple.
In the past several attempts were made to renovate the temple, but the work could not begin until the whole village came in support of the project, subsiding the religious barriers.
Read More- Wine Shops in Delhi Residential Area, women ask government 'Kya Hua Tera Wada'?
Prasanna Rai S, treasurer of the committee said, "Several times, Muslims had asked us to take up the renovation work. Nearly 30% of the population is Muslim, 50% Hindu, and the majority of people are middle-class. Construction on the temple renovation began in 2019.
Good news: Nepal becomes the first country to adapt India's UPI system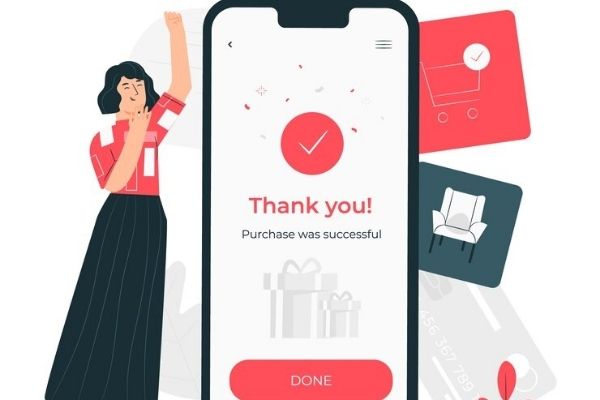 India's innovation in digital payment gains the trust and interest of other countries as Nepal is set to become the first country to deploy India's UPI system. NPCI International Payments Ltd (NIPL), the international arm of NPCU, is in collaboration with Gateway Payments Service (GPS) and Manam Infotech to offer this service in the neighbouring country.
If you have more such good news, do not forget to share it with us.
Have a happy weekend!
Liked this post?
Register at One World News to never miss out on videos, celeb interviews, and best reads.