JOYOUS NEWS
Girls pack your bags!! Best destinations for solo female travelers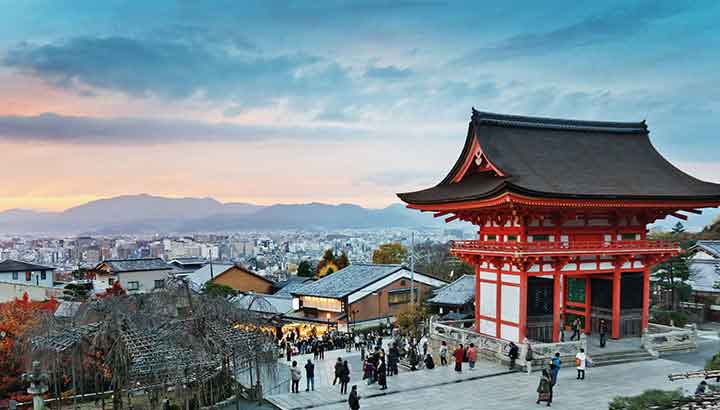 5 best destinations for solo female travelers
---
When a woman steps out from her comfort space, her world becomes brighter with every step she takes. Solo female travelers are no longer an oddity and their brave ventures are a celebration of a beautiful freedom for everyone.
Hence we give bring to you the wide-eyed desire of solo female travelers with the list of 5 safest destinations specifically for them
1. Kyoto, Japan
This city of gorgeously styled temples, art galleries and master pieces of Japanese gardens is best explored by walking. For a solo female traveler not just Kyoto, but Japan as a country is considered the safest, thus walking through the beautiful corridors around the city with blooming cherry blossoms at night is not a problem at all.
2. Vietnam
It's safe. It's cheap. It's an experience of the other world with most stunning beaches, Buddhist pagodas, rivers and an addictive heritage of the country must be thoroughly explored. Along with the quintessential hectic south asian experience at Ben Thanh market in Ho Chi Minh City there are hundreds of towns inhabited by energetic locals who love to laugh.
3. Bhutan
The list of solo female travelers put Bhutan at the very brim of that amazing bucket. And to make the vibrant-most of this tour, I suggest you make your trip during the festivals, which are literally celebrated every month. It's a chance to join all the locals in the celebrations that come from different parts of the country to the huge Dzongs (Monasetry/Fortress) and perform as masked dancers.
4. Galway, Ireland
Ireland comes high on the list of the safest countries to explore. A perfect destination for a solo female traveler who is on a march to explore and experience, this town promises a complete aesthetic bliss. The Aran Islands, Cliffs of Moher, number of castles on beautiful corners of the city and the unspoilt rich meadowlands make it a dream destination for every traveler.
5. Auckland
While you soak in the beauty of the rolling greens of Auckland and the sunny beaches, stay assured that the Kiwis give no worries to a dreamy solo female traveler. The awe inspiring volcanic cones, Hauraki Gulf Islands, the beautiful wineries and amazing food tours, it's simply a paradise for solo explorers.