Lifestyle
Girls Guide to Holi: How to protect your skin & hair?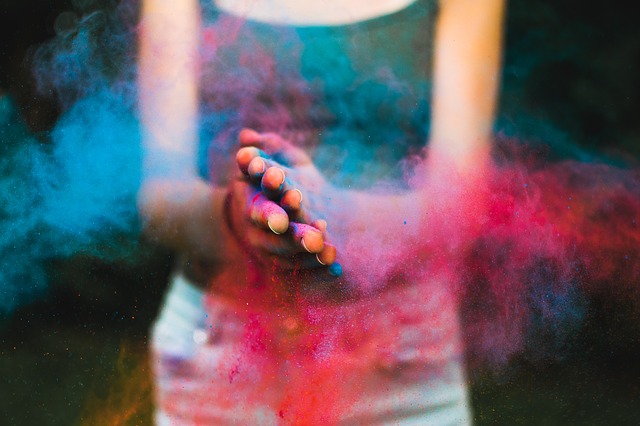 Bura na maano, Holi hai! – Par if you do not take care of your hair & skin – woh bura maan jayenge
---
The festival of colours is upon us and this is one of the festivals we wait for throughout the year. It is also referred to as "festival of love" as on this day people unite together forgetting all types of grudges towards each other. The vibrant colours and the festive mood is enough to light up the atmosphere and enable people to bring out all the madness. No matter, how much we love this festival, we just hate the aftermath. Don't we?
Here are some of the tips you can follow to have a happy Holi
1. Apply Nail paint
Not only skin and hair your nails need protection too. Trim your nails properly before Holi. Apply a moisturizer or oil on your fingertips and corners of the nails.
2. Prevent Hair Damage
Do not let colours damage your hair this Holi. Oil your hair with warm coconut oil, castor oil or olive oil. If you have dandruff add 8-10 drops of lemon in your oil and apply the mixture in your hair. You can also buy wigs for the better protection of your hair.
Read more: Is sleeping during daytime good or bad? 5 important things to know
3. Protect your skin
Close the pores of your skin by rubbing ice cube on your face before going out to play Holi. This will ensure that harmful colours do not penetrate your skin. Do not forget to oil your skin with organic essential oils, doing this will make it easy to wash off the colours. Also, try to wear long-sleeved shirts and full pants to minimize your exposure to harmful Holi colours.
4. Get on your Kala Chashma
Instead of closing your eyes whenever someone is applying colour it's better to put on a pair of sunglasses. In case, if the colour enters your eyes, do not rub them instead wash it with plain water immediately.
Have a news story, an interesting write-up or simply a suggestion? Write to us at info@oneworldnews.com