Women Talk
Gender Pay Gap: Why we need more girls to Aspire for careers in technology
Women aren't encouraged to continue their careers in AI because of the gender pay gap, & male-dominated office culture.
---
Every year in December, scientists who have conferred a great benefit to humankind are honoured with the Nobel Prize. However, since its inception in 1901, only 25 women have won this prestigious award in Physics, Chemistry, Medicine and Economics, a worrying disparity that reflects deeply ingrained gender stereotypes, biases along with male-dominated society & office cultures.
Currently, Data Science is considered as one of the moneymaking fields for young professionals with immense scope for growth. Today, Data scientists are in hot demand and in fact, a decade ago, Harvard Business Review named data scientists as "the sexiest job of the 21st century." Since then, hiring in the fields of AI (Artificial Intelligence) and data science has exploded as the world is rapidly being built around smart machines and automated systems.  However, if we look deep into this arena, there lies a problem and that too is a big one – the lack of gender diversity. 
THE GENDER GAP IN SCIENCE & TECHNOLOGY
Saniye Gülser Corat, Director of the Division for Gender Equality at UNESCO while underlying the causes of the gender biases said that women and girls often lack access to information and communication technologies (ICTs) which holds them back to use digital skills effectively in their career. This also puts them (women) at risk of being left behind in all realms of economic and social life and it leads to a low female pool of talent in STEM (Science, Technology, Engineering, and Mathematics) which in turn leads to the gross underrepresentation of women in the technology sector. 
Only 22% of women as data and AI professionals are working worldwide, although there are regional differences, according to UNESCO.
Perhaps because women are discouraged from continuing or pursuing their careers in data science and AI (Artificial Intelligence) because of the gender pay gap, unstable career growth for women, male-dominated office culture, lack of skills, lack of access to mentors, and gender bias in recruiting.
Now, the only thing which can be done is to encourage & prepare more and more girls to work in the tech industry and help them close the gender gap. Although, still there are some issues that surround fewer women in senior positions that contribute to the gender pay gap.
INDIA IN COMPARISON WITH OTHER NATIONS
According to the researched data, among millions of women, India is at the first position when it comes to the number of students (female) who graduate in Science, Technology, Engineering, and maths (STEM) with 43% but employs only 14% of them. Shockingly, the same nation ranks 19th in giving employment, raising a major concern for the system, administration, and society as a whole.
Sweden produces 35% of students (female) STEM graduates and wonderfully employs 34% of them. As per the research from New York University's AI Now Institute, 80% of AI professors are male and the situation is equally distressing on the industry side. The tech giants like Facebook and Google may be on the cutting-edge of Artificial Intelligence (AI) technology and research, however, only 10-15% of their AI workforces are women. 
GENDER GAP AT TOP TECH COMPANIES
It was earlier reported that women are under-represented at the multinational technology companies, despite efforts to close the gender gap in technical and leadership roles, the data from UNESCO warns.
Not that long ago, it was reported that the social media tech giant Facebook leads the way with 23% women in tech roles, and 33% of leadership positions.
Another tech giant Apple has been enforcing measures to recruit more women and under-represented minorities since 2014, however, women still only make up 23% of tech roles and 29% of leadership roles.
Meanwhile, the e-commerce giant Amazon has been trying to correct the gender imbalance since 2018, when it realised that its AI system was not ranking women candidates for software development and other tech roles. The online retail giant has since committed $50m to support STEM programmes for under-represented communities, however, still, only 27% of its managers around the world are women.
MOST POPULAR AI-BASED SKILLS AMONG MEN & WOMEN
The World Economic Forum (WEF) found Machine Learning (ML) and data structures to be the most popular AI-based skills among both men and women, however in this arena, there are still more men than women with such specialised skills as 40% of female AI (Artificial Intelligence) professionals claimed to have machine learning (ML) skills, whereas 47% of male AI professionals said the same.
The gender pay gap, which looks at the average pay of both men and women at all levels, is so large in the corporate or technology industry as men are more likely to be in higher-paid positions such as head of IT or head of engineering.
JOBS BY 2026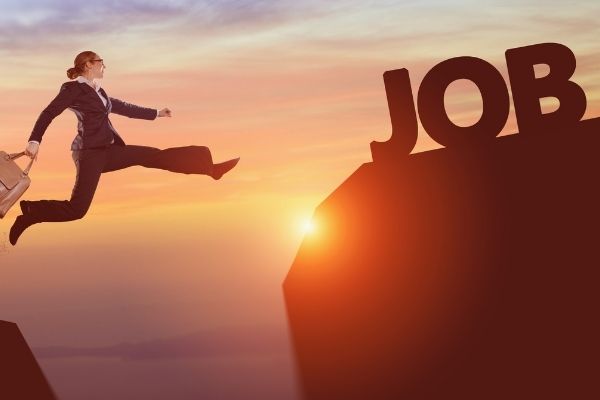 The Bureau of Labor Statistics (BLS) sees computer, science & technology research jobs will grow 19% by 2026. And, it may come as a surprise but despite the huge job demand, computer science remains a male-dominated field in the United States of America.  It was also reported that women only earn 18% of computer science bachelor's degrees in the US and in response now, several top colleges are taking initiatives to recruit female computer science students, and to create an ideal time for women/girls to pursue computer science degrees.
Liked this post?
Register at One World News to never miss out on videos, celeb interviews, and best reads.