Lifestyle
GaneshUtsav2019: 5 Leadership Skills to learn from Lord Ganesha!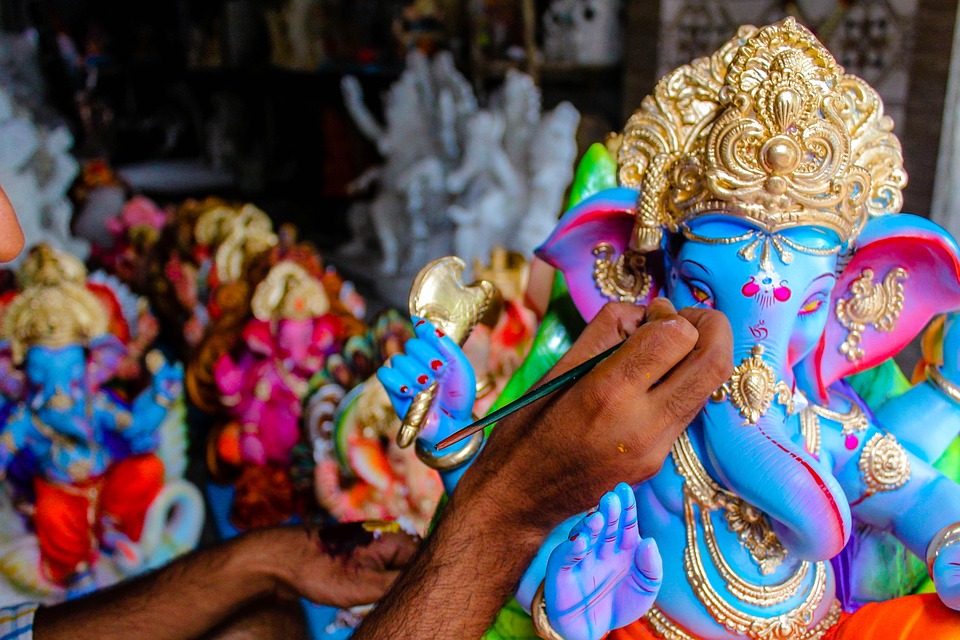 GaneshUtsav2019: A good leader is a Great Listener, traits to learn from Lord Ganesha
---
Ganesh Utsav2019 is around the corner, the festival will begin from September 2, 2019. It is celebrated with a lot of zeal and enthusiasm all across India, especially in Maharashtra. Every year devotees of Lord Ganesha eagerly waits for him.  The first look of Mumbai's most famous 'Lalbaugcha Raja' has been revealed. It was released on Friday night and to give contemporary look to the pandal, Chandrayaan 2 was chosen as the theme.
Lord Ganesha is known for his determination and dedication. He is famously called 'Vign Harta' by his devotees. Dance, fun, joy, and a lot of modak, Ganesh Utsav is one of the most beautiful festivals of India.  Interestingly, this year 16 students from Japan will be coming to India for celebration as a part of their study tour.  Lord Ganesha who is also called Bappa is also known for his leadership skills. He was a great leader. Here are 5 skills that everybody should learn from him to be a great leader.
1. Listen as much as you can
His ears symbolize the importance of listening. It is very important to listen to others as it can help you to solve a lot of problems. A good leader is a great listener. A strategic leader speaks less and listens more. Also, he or she never forgets to keep their tongue in check. A leader pays attention to every detail, be it small or big.
2. Smart work over Hard Work – A leader knows which one to use?
Bappa preaches smart work. Of course, hard work pays off but sometimes we need to do smart work. Do you remember how lord Ganesha took three rounds of his parents and won the competition? In this modern era, we all need to learn this art.  A great leader knows the need of the hour. They wisely use strategies.
3. Leaders don't create followers
The best lesson he teaches us that a leader never create followers. He creates more leaders. A great leader mentors people and guides them. Lord Ganesha preaches his devotees to leave a long-lasting impact on people's life.
4. Keep calm even in difficult situations
Lord Ganesha has the head of an elephant. Notably, the brain of an elephant is heavier than a man's brain.  Their brain symbolises grief, humour, compassion, cooperation and intelligence.  Notably, their brain protected by two cranium humps over their foreheads so unlike other animals they avoid head butts. This indicates that a leader should not get indulged in a spat when provoked by others. Great results come with patience and calmness.
5. Hold on to the vision and trust the process
Don't lose your cool during uncertain times. A leader will always hold on to his or her vision and will trust the process. A strategic leader should not forget long –term relationships and brand reputation. Uncertain times can persuade to think for another way out but leaders always stick to his or her vision.
Conclusion
India is all set for Ganesh Utsav 2019. Coming week will be seeing some colourful post all across the social media. There is so much to learn from him, especially for millennials. Dedication and determination always pay off. One should just hold on to the vision. We will keep updating you with the latest updates on Ganesh Utsav. Till then, Happy Ganesh Chaturthi to all the readers of One World News!
Have a news story, an interesting write-up or simply a suggestion? Write to us at info@oneworldnews.in