Here we are debunking 7 fake news with fact checks
---
These days fake news is getting big and bolder. There is a continuous chase between fake news and hate-mongers. A piece of false information that is communal will get viral like a bush fire.
Therefore, here we are debunking 7 fake news with fact checks.
1. Fake news:
As India took over the rotating presidency of the United Nations Security Council (UNSC) on 1 August, a viral infographic claimed that this is a first for the country.
Fact checked:
Fact-checking team of Quint, Webqoof revealed that India isn't presiding over the United Nations Security Council for the first time. This is India's eighth stint at the UNSC as a non-permanent member.
Read More:- Rhea Chakraborty to face the camera again: Here is why she deserves a second chance?
2. Fake news
A screenshot of the News18 article is circulating that claims the government is holding special exams for students who are promoted to 10th, 12th this year. It also features Uttar Pradesh CM Yogi Adityanath.
Fact checked:
As per the investigation of Alt news, the original story with the same headline dated back to 7th July. It states that the Assam government had issued an order that mark sheets of students promoted to 10th and 12th, will not be valid for government jobs. After a flurry against the decision by the opposition, the government issued another statement. It states that these students have to sit for the special exam for recruitment in government jobs.
There was no hint of Yogi or UP government in the entire article.
3. Fake news:
Fake news and June have a special connection. This month India rocked the world when PM Modi was made the chairman of 153 nations. Even after tackling Corona in India, he made India a 5 trillion-dollar economy, and now he is ready to lead the world.
मोदी जी को 153देशो का अध्यक्ष चुना गया मुझे गर्व है मेरे देश के शेर पर विदेशो मे कोई भारत को जानता नही था आज मोदी वहा का मुख्या है *—*???? pic.twitter.com/C3G74cDepo

— सौरभ श्रीवास्तव ?हिंदी? हिंदू ?हिन्दुस्थान (@Sourabh3507) June 19, 2021
Fact checked:
But then, Alt news showed that there is no such post of chairman of 153 nations. The viral video was actually from September 2015 when Modi was addressing Indian-Americans in California.
4. Fake news:
An image was shared on Twitter where Sanjay Raut was serving tea for Maharashtra CM Uddhav Thackeray and PM Narendra Modi.
है "संजय" चाय थोड़ी कड़क बनाना ?@rautsanjay61 pic.twitter.com/YNihCDMKwM

— ठाकुर साहब (@RATHORERAJA_) June 9, 2021
Fact checked:
Later, the Times of India released a fake news alert. They found the image was altered digitally. Sanjay Raut is not in the original picture. It was edited to spread fake rumours.
5. Fake news:
A piece of fake news from Rajasthan claimed that the Gehlot government will only vaccinate Rohingya Muslims against corona.
Vikas Kumar wrote on Facebook, "No vaccine for Hindus who migrated from Pakistan to India. But holds a special program for Muslim population vaccination. The high court has intervened in the matter and reprimanded the Rajasthan government".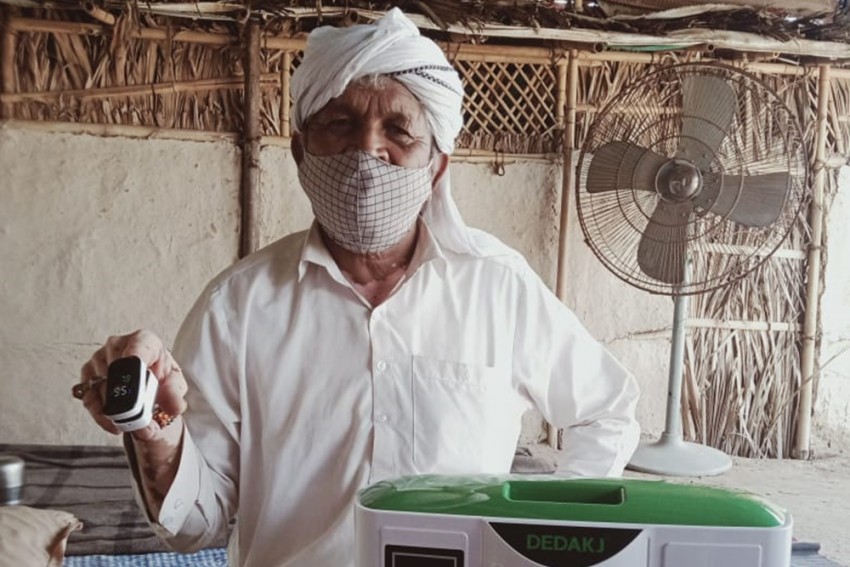 Fact checked:
As per Outlook's report, the Rajasthan government was not vaccinating those who are not Aadhar cardholders. Therefore, the high court slammed the present government's decision and ordered vaccination for everyone.
The post was misleading with the fact that specifically, Pakistani Hindus are not getting the vaccination. Although Rohingya Muslims were also not vaccinated.
6. Fake News:
This video claimed sexual abuse in Madarsa.
Fact checked: 
Alt News found that they were the screenshots of a Bangladeshi short film. They were not from India.
7. Fake News:
 There was a plethora of news that surfaced as soon as the corona vaccine was introduced in India. In the same category, the news was circulated on WhatsApp, "vaccine will make people Bluetooth compatible. In addition, quantum ID technology will track the vaccinated people".
Fact checked:
The Quint confirmed that vaccines do not make bodies Bluetooth compatible. This research was based on information available on corona vaccine-making company websites. Experts also completely denied any such news.
This information was as true as the Bluetooth chip in the Rs 2000 note.
Fake news is difficult to identify but they are just one click away from getting viral. So, it is advisable to read the news with caution and beware of fake news. Always consume quality and trusted content instead.
Liked this post?
Register at One World News to never miss out on videos, celeb interviews, and best reads.