Power of Thoughts
Are you planning to explore the secrets of Mehandipur Balaji? Few things you need to consider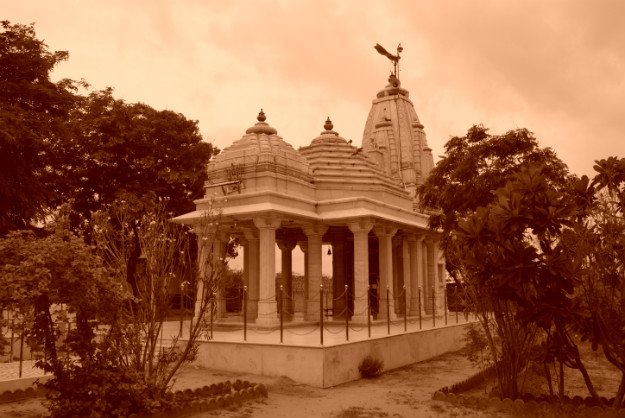 Mehandipur Balaji will make you believe in spirits!
---
Do you believe in the power of the unknown? Have you ever experienced a close encounter with any negative energy? How many of you would actually travel to see live exorcism? If the answer to even one of the above is yes, then you are in the right place. Well, ghosts exist or not this is not our cup of tea.
We just want to tell you that nothing can be more horrifying than witnessing humans (all possessed by evil spirits) under one roof! Isn't it? The legendary Mehandipur Balaji Temple, which is believed to be the only religious place in India where live exorcism takes place.
If you are a type of a person who loves the thrill of a haunted story, then this piece is definitely your cup of tea. Rajasthan, however, seems to have some of the scariest places that are haunted by many evil spirits. The Bangarh Fort is one such place where there is a board asking people to stay away from its premises after sunset.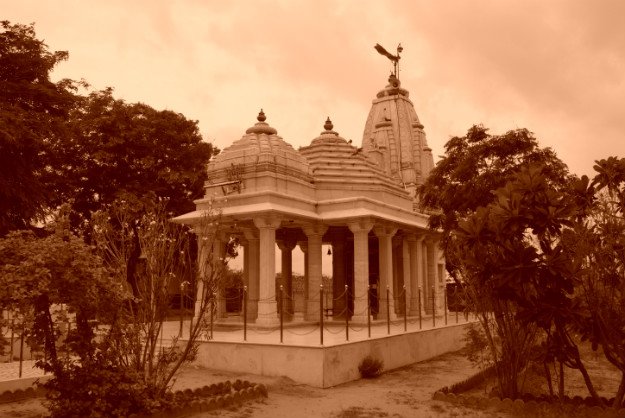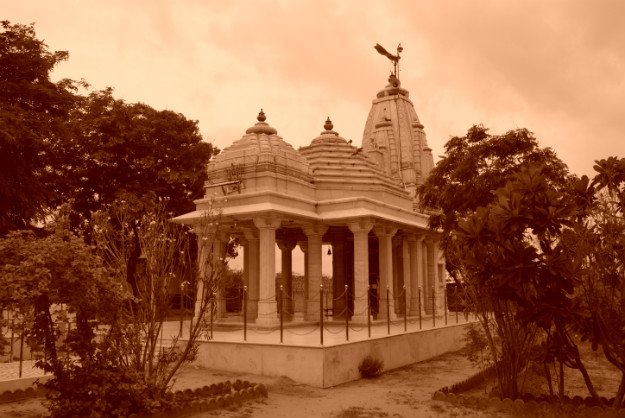 Mehandipur Balaji Temple will definitely give you goosebumps. A Hindu temple in the Dausa district, Mehandipur is dedicated to the Lord Hanuman who is believed to be the protector against evil spirits. But this temple is not like any other temples in the country because it is the only one where live exorcisms take place. Some visitors who went to this temple could not spend more than 10 minutes here and every second was haunting than the other.
It is really horrible. The temple has different chambers and you will find people who are supposedly possessed by evil spirits chained and being beaten by pundits. This view will definitely blow your mind. Some pour boiling water on themselves without feeling a thing in order to ward off the spirit.
Also Read: Chanting Mantras Can Purify Your Soul: Different Mantras For Different Days
Unspoken rules of the temple!
Mehandipur Balaji Temple also has certain rules that you should oblige in order to stay safe.
1. Offerings in the form of black balls are thrown into the fire in one of the chambers and are not supposed to be eaten. You should not take back any prasad when you leave the temple or look back once you leave its premises.
2. Touching people in the temple is also prohibited as they are believed to be possessed.
3. Those weak hearts are not supposed to visit Mehandipur Balaji.
International popularity
This place is about black magic activities, ritualistic healing of ailments and exorcism of evil spirits, Mehendipur Balaji temple is renowned through the world. In the year 2013, a team of scientists, intellectuals and psychiatrists from Germany and Netherlands and AIIMS and University of Delhi began a research study to evaluate the activities of the temple in detail.
The setting of the temple
Mehandipur is no more a village. Yes, it is a small town with a heavy inflow of visitors, devotees and the affected. Upon entering Mehandipur, a visitor would find small shops lining up and the people busy with their regular daily chores. Once the visitors near the temple complex, they see a long line of devotees waiting to have a darshan of the Lord.
The shopkeepers sell materials for worship to those lined up in the queues. The most popular items they sell are black coloured balls (some eatable) that are not to be consumed but only thrown into the fire in atoning for sins.
Temple premises
The temple atmosphere of the temple is very well reflected in its architecture too. It is beautifully built. The temple complex is divided into four chambers. Loud and scary yelling and shouting of the so-called possessed victims fill the entire atmosphere inside the temple. The affected groups consist of children, men and women of all ages.
The exorcism activities. This Temple is famously known for its exorcism activities. Several ritualistic healings and exorcism of evil spirits go on here in the temple all-round the year. The possessed are found screaming and banging their heads on the pillars inside.
The temple priests are found chaining people to the rocks and whipping them as a mark of driving the evil spirits. It is said every day several evil spirits are driven from the bodies of the possessed here.
Visitor Instructions
If people are ever curious to visit the temple sometime in their lives, they are given the following instructions for their own good. It is not advisable to eat or drink anything immediately after entering the village. Inside the temple, one must be cautious not to touch anyone or talk to them. While leaving the temple for their homes, carrying Prasad or eatables is not advised.
Visitor Instructions – 2
The water bottles and food packets are to be fully emptied in the village before leaving. Since it is most likely that several evil spirits might be watching you, you must not turn back to glance at the source of any weird sound.
One can witness people going through physical therapies like keeping heavy stones on their body, on arms, legs and chest, to ease their pain.
The ones with serious cases of spirit possession, who tend to get violent, are even shackled in chains within the temple premises. Thousands of people are believed to have been cured in this way. Festival times (Holi, Hanuman Jayanti and Dusshera, etc.) are regarded as the most auspicious time to emancipate from the evil spirit.
Have a news story, an interesting write-up or simply a suggestion? Write to us at info@oneworldnews.in