ENTERTAINMENT
EK Ladki Ko Dekha Toh Aisa Laga Movie Review: Because Love Is Unapologetic!
Ek Ladki Ko Dekha Toh Aisa Laga Movie Review:  3.5 Stars
---
New- age romance is different. Today, people strike more practical and real conversations. In this modern era, people are least interested in watching Bollywood movies which are high on melodrama.  In that case, Bollywood is also experimenting with different types of content, and trying to become more relatable. One such unconventional film, Ek Ladki Ko Dekho Toh Aisa Laga is all set to treat us with some refreshing content. The film has hit the theatres today and winning accolades from the audience.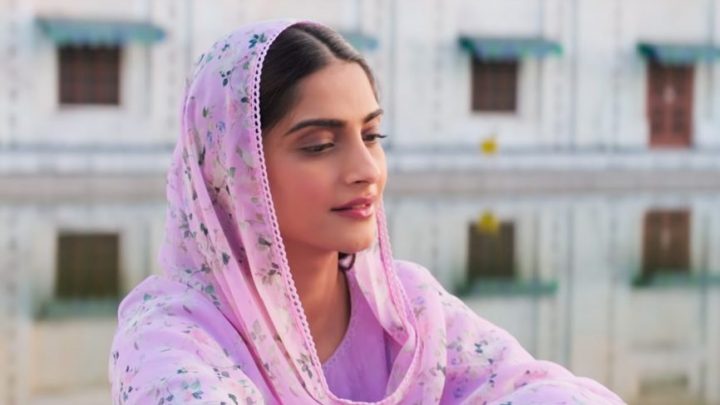 Here is a quick Review of Ek Ladki Ko Dekha Toh Aisa Laga
To simply put- The film has its heart in the right place and sometimes that's all that matters. Ek Ladki Ko Dekha toh aisa laga is a tale of love and acceptance. The biggest strength of the film is that it has brought the topic of homosexuality into the mainstream cinema.  Cast ensemble in the film is fantastic. Rajkumar Rao, Anil Kapoor, Juhi Chawla, and Sonam Kapoor. All of them have done a brilliant job. It starts off like a conventional film where Sahil (Rajkummar Rao) falls in love with Sweety( Sonam Kapoor). Initially, it misleads which was essential for the track of the story. Finally, Sweety confesses her love for a girl. ( Jaroori hai kya Mujhe Ek Munde se Pyaar ho Mai Ek Ladki se pyaar karti hoon)
The second half of the film is predictable but it's the emotional journey of Sweety that will keep you hooked.  The second half of the film engages in a sensitive and beautiful portrayal of a girl feeling trapped by her own emotions.  The father-daughter chemistry talking on sexuality is touchy.
The film is bit theatrical but it sends out an important message. It talks about the true liberating nature of love. We rate the film 3.5 stars. There is no better way to end your weekend with this warm and beautiful film.
Have a news story, an interesting write-up or simply a suggestion? Write to us at info@oneworldnews.in