JOYOUS NEWS
Education: Why group study is a better option?
Studying in a group can increase learning process
---
Studying in a group has always remained a debatable topic. A lot of people believe that studying in groups can distract students. Well, we believe that it all depends on the members and atmosphere, study groups can be either help a student grow or can pull a student down.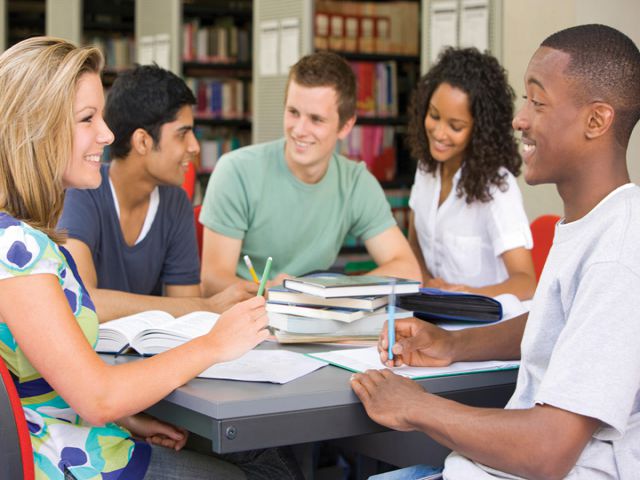 Related : Performance in Education Sector to decide State's rank: Government
Exam season is all around corner so here are is why you should study in a group?
Student gets a new perspective: If you study alone, you always see your material from the same perspective, but if you will study in a group, you will get a fresh perspective and that helps you to learn things thoroughly.
You tend to learn things faster: If you study in a group, you can learn things faster. It also helps you to save time. For instance, some part of textbook might not be clear to you but it could be quite clear to another student. So you can just ask a question to clarify your doubt, instead of spending your valuable time on the puzzle.
One can learn new study skills: Different students have different study tricks, right? Studying in a group can help you to learn new study skills that can sharpen your mind and can improve your learning skills.
Related : A commendable step to boost Education for Students with special need!
Prep for the real world: If you study in a group, it helps you to grow as an individual because after finishing your college, you will often find yourself working with your colleagues on projects in a very similar group dynamic. Studying in a group will polish your compromising and adjusting skills for the future.
Ultimate solution to your procrastination habit: If you study alone, you might postpone your study schedule. But studying in a group will keep your procrastinating habit at bay. When you study in a group you cannot postpone it to another time slot.
Conclusion
Group study will only help you, if you and your team members will maintain decorum. They need to follow rules, so choose your team members wisely.
Have a news story, an interesting write-up or simply a suggestion? Write to us at info@oneworldnews.in