Lifestyle
Merry Christmas! Decorate your house with these easy DIY Christmas Decor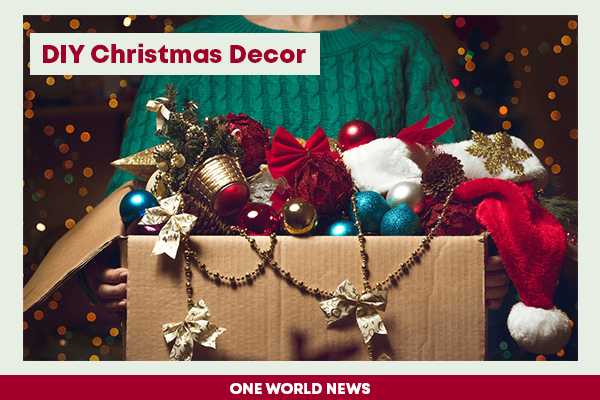 It is time to start the Christmas decorations and here we are with the perfect list of easy DIY Christmas Decor!!
---
The holiday will come before we know it. That said, it's time to spend all your money on festive decorations and thoughtful gifts. Is that correct? Well, not necessarily. Being able to recreate stylish seasonal Christmas decorations yourself can save you a lot of money in the end.
There are many resources available to help you get the decor of your choice. And if you want a DIY project on your hands, then the internet is filled with a plethora of ideas to help you get ready for a beautifully decorated Christmas. Here we are to provide you with simple instructions for simple DIY decor!
Sparkling Jar Candles
There is just something magical about sparkle this Christmas season.  These cool DIY Christmas decorating ideas are just what you need to set the mood.  Candles and sparkles will make your home warm and beautiful.
Things you need:
   clean mason jar

   Silver or transparent colored luster

   clear sticker

   flat brush

   Flameless tea lights or candles
   How to make it:
   Apply glue to the inside and bottom of the masonry with a flat brush.  Make sure the entire interior surface is well covered with adhesive.

   Next, take the glitter right away and place it in the mason jar.  Add loads of glitter at a time, close the lid and shake the jar until the sticky surface is completely covered with glitter.  Emptying the jar can help remove excess glitter.  Allow the jar to dry for an hour or two.

   Once dry, add a tea light or candle to each bottle and light it!
Decorative Wreath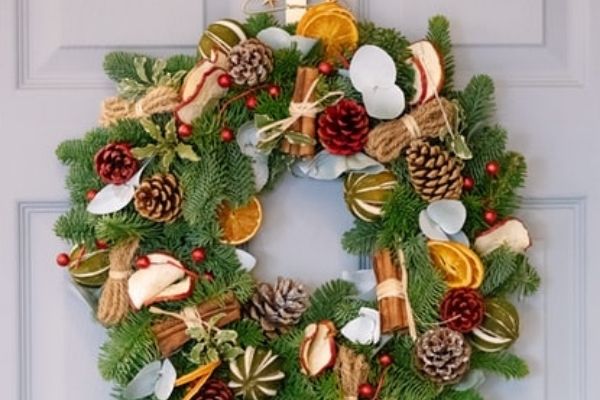 Decorative wreaths are an elegant idea for Christmas decorations.  This wreath will make the perfect decor for the holidays.  It's so easy to make and it's sparkling, so it's perfect for this season.
Things you need:
   wreath frame

   glue gun

   wreath made of tinsel

   Ornaments such as balls, bells, and clippings of various sizes
   How make it:
You can start by covering the frame of the wreath with glitter.  This step only takes 5 minutes.

You can then use a hot glue gun to attach the decorations to the wreath frame.  

Start with larger ornaments and fill the frame with your favorite ornaments.  Your DIY wreath is ready!
5 Home Decor Sites you should check for a Christmas Makeover for your house
Plastic Spoon Christmas Tree
The mini plastic spoon tree is a cute DIY Christmas decoration that you can make out of old spoons instead of throwing them away!
   Things you need:
   Paper Mache Christmas tree form

   plastic spoon

   Required spray paint

   hot glue
   How to make it:
  Take a plastic spoon and cut off the handle.

  Lay the top of the spoon face down on an old newspaper and spray it with different paints. You can paint them in green, gold, brown colour

 After the paint has dried, starting at the bottom, glue each spoon to the Christmas tree form.

Decorate with wreaths.
Liked this post?
Register at One World News to never miss out on videos, celeb interviews, and best reads.