Lifestyle
5 E-Learning Startups that are Becoming Supporting Learning at Homes During COVID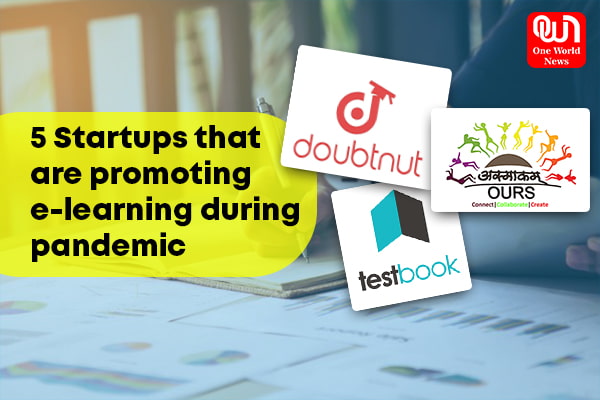 Here are the best five e-learning platforms that bloomed during the COVID outbreak
---
The COVID has been one of the most uncertain calamities that the world has witnessed. Where we have extensively seen and covered a lot about the plight of migrant workers, the economic slowdown and the other sectors have remained affected due to COVID outbreak, the other segment which slightly bloomed is e-learning.
The first things that had got shut with the sudden outbreak of the virus in India were schools and coaching institutes. Where there is no doubt that reopening of schools will be only when everything gets to normal, what was at a sufficient risk was education and skill development. It would have become a crisis for the students who were preparing for entrance exams like JEE and NEET, and other CATs, what appeared to help them were the e-learning startups. Where a lot of students preferred using them for technical learning, there are several startups which came up with the idea of holistic learning, that too from home itself.
Here is the list of 5 startups which bloomed during the pandemic and are providing e-learning facilities
1. Doubtnut
"Doubtnut vouches for providing video solutions that will blow all your doubts away – Always!"… The venture was started by Tanushree Nagori and her husband Aditya Shankar when they used to give offline coaching for mathematics and science to students of grade 9 to 12 students. They came up with the idea of digitizing learning for students and that's when they introduced the platform in 2016. Yet, during the pandemic, this startup appeared to be in widespread use.
Read more: Meet Neha, a College Dropout Who Used Her Creativity to Introduce All-Women-Led Home Decor Brand
2. Jigsaw
The need of the hour has been the upgrading to new technology, with technological developments changing the job landscape. The Jigsaw Academy provides Data Science & Digital Technology programmed to help you up-skill, remain active, and get noticed. The Jigsaw Academy Domain Experts & Educators deliver carefully planned courses with specific curricula for the industry. The venture has onboard experts in the areas of Analytics, Data Science, Machine Learning, Cyber Security & Cloud Computing, Big Data, Business Analytics and others and hence, giving quality learning of hard skills in the technical and cyber domain. While the course was already renowned before the pandemic, it came into limelight during the virus outbreak.
3. Asmakam
Asmakam believes in a natural self-learning environment and where one can rely on hands-on learning adventures. It is based on a philosophy that benefits people from the ability to think creatively and collectively through various activities and interactive sessions. It is designed so that an out of the box learning setup could get inculcated while dwelling in life skills, problem-solving, creativity, critical thinking abilities, interpersonal skills, and communication. Their way of disseminating education is certainly like organic learning which is interdependent of hard skills.
4. Textbook
Textbook is a preparatory site for competitive government exams of all types. While the venture is not new at all, it has been in widespread use throughout the pandemic. The platform is specifically very helpful for aspirants of various civil service exams, banking exams, UPSC, etc.
5. Fairgaze
It would be wrong if we call Fairgaze, just a startup that deals in learning. Fairgaze is a K12 Startup media which is all about schools. The organization has been exclusively organizing events and activities for the holistic development of children in the top schools of Delhi for a few years now. With the COVID outbreak, the venture started exploring the digital space and turned up to conducting webinars and workshops on different online meeting platforms. The venture not just promotes academic learning but is made solely to allow children to grow holistically. The organization has polled in mentors for all around the country in almost every holistic field who come, guide, and support children on various holistic skills.
Learning is a life-long process and an indispensable part of humans' life. Where the outbreak of a pandemic is itself an experience and learning for them, these ventures have enabled them to explore and learn more. Where we wish the pandemic to end as early as possible and children to get back to school learning, we appreciate the ideas and initiatives of these ventures.
Have a news story, an interesting write-up or simply a suggestion? Write to us at info@oneworldnews.com