Lifestyle
Do's and Don'ts of First Date: How to have an incredible date?
Do's and Don'ts of First Date: Things that might ruin it, get tips here.
---
Do's and Don'ts of First Date: So she finally said yes. Yaayyyiiieeee. Okay don't be excited so much as she did not say yes to your proposal but yeah a little excitement is okay because the day is finally here.
Butterflies going on in your stomach? 'KEEP CALM AND BREATHE'. It isn't an exam but ain't less than that as your future meetings are dependent on this very first date of yours.
You do not know what to do, what to say, what to wear and there are a list of questions. 'FIRST DATE' is always very important as you know 'First impression is the last impression'. So you have to be a little cautious.
Here are few tips that you should and should avoid on your first date.
You do not have to choose an overly expensive restaurant to take her out. In fact, restaurants are not always a principal spot. These days you have so many options available. Avoid going out for a movie at the first place as your eyes will just be struck to the theatre screens. After all you are meeting to talk so movie is a bad idea.
Try doing some fun activities like going to a games parlor, amusement park or a comedy show.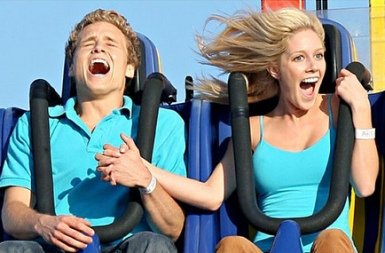 I know that it is your first date and you must be pretty excited for it and you haven't slept the whole night thinking about your meeting tomorrow. What to wear on the first date is a difficult choice. This ain't the thing that strain only the girls but also the men. Just keep in mind that you do not have to overdress. A tie, bow and formals are a complete no after all you are not going for an interview neither you have to carry all your branded stuff. Try to wear something casual, a T-Shirt and jeans would work fine.
Okay! She might be your future girlfriend so you should avoid talking about your ex in the first meet. . I am not saying that you should hide something from her but if you will just talk about her and her, then it may give her an impression that you're still not over with your past. Do not even bitch about her because your date might think that you do not respect women and you might just abuse in the flow, who knowshan. So, be careful before you speak. Also, please avoid the passersby. It's quite difficult to ignore a hot girl passing but you have to control yourself.
TALK ABOUT ONE's LIKES AND DISLIKES
It's quite difficult to initiate a conversation especially if you are a shy guy. So, just talk about your likes and dislikes, your ambitions and the funny moments with your friends. Do not just keep on speaking and speaking, you have to be a good listener too so ask about her family, her interests and disinterests.
DO NOT STICK TO YOUR PHONE
Phone has made our lives easy but the same phone is the problem to many things as well. Therefore, it's very important to keep your phone aside on your first date. Talking and texting every now and then will make your date uncomfortable. After all, she is here to get your attention and trust me every girl likes attention. So please either keep your phone on vibration or crash your first date.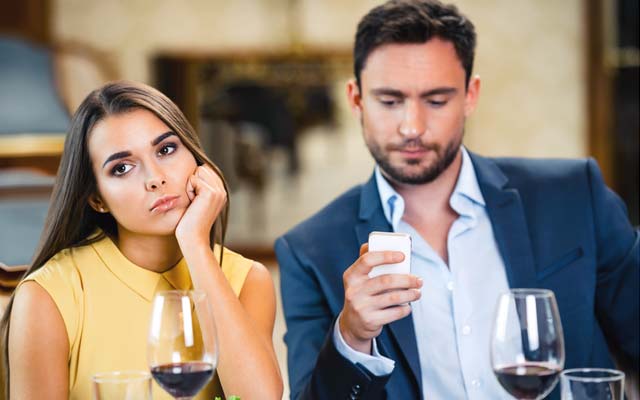 DO NOT BOAST ABOUT YOUR MONEY
So you must be very rich and owns expensive watches, shoes, cars and bla and bla but she is not here for your money. Ummm, you must have encountered girls who run after money but there are very few of them. Not all girls want to know about your bank balance. All a girl want is your love and your care and your time. So you do not have to boast about your money at all. That won't impress her.
DO NOT FORGET TO COMPLEMENT HER
The most important! She must have messed up her whole wardrobe to choose this one dress and you didn't even complement her. Very bad! Dude she spent hours to look good. You have to complement her once.
A POST MEETING MESSAGE IS A MUST
At last, when you both have reached your respective homes, pick up your phone and text her how your day was. A little idea: 'Had a great day with you. Enjoyed a lot. Would love to meet soon' and this way you will get an idea of your next meet-up too.
Follow these tips and save your first date!
Liked this post?
Register at One World News to never miss out on videos, celeb interviews, and best reads.