Bigg Boss 15
Bigg Boss 15, Does Akasa Singh See Her Brother In Pratik?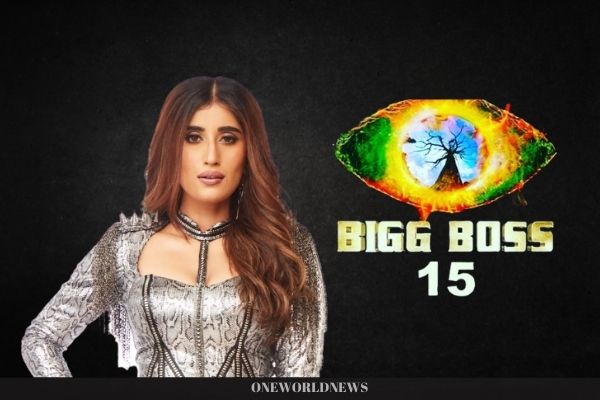 Know your favorite celebrity Akasa Singh a little more here
---
The Naagin singer Akasa Singh is currently in Bigg Boss 15 house and seen singing in her melodious voice. She is among those junglewaasis who had successfully managed to enter in Bigg Boss 15 main house after winning the Ganne ka Juice task. With her, Vishal Kothian, Tejaswi Prakash, and Jay Bhanushali are also enjoying the luxuries of the BB main house.
Know your favourite celebrity Akasa Singh a little more here:
Akasa Singh- The stunning singer
Akasa Singh is very popular for her songs. But she gained immense popularity after her song Naagin with another well-known singer Aastha Gill.
She made her debut in singing career with the 2016 movie Sanam Teri Kasam song Kheech Meri Photo. 7 years ago, she stepped into the singing industry with a reality show, India's Raw Star. After that, she got one after many projects. Her popular single was Thug Ranjha. She also carved her niche in the music industry with songs like Dil Janne Na from Good Newzz, Shola, Maserati, and many more.
On the stage of Bigg Boss 15, Akasa also recreated the hook step of her and Salman Khan's popular song Aithay Aa from the movie Bharat.
This former contestant of India's Raw Star is familiar with reality shows. She was featured in the Amazon Prime Video's reality show The Remix with DJ Skip.
BB updates
Fights, arguments, and sometimes below-the-belt comments are not new to the most controversial show, Bigg Boss. In the previous week, Akasa Singh was a victim of such nasty comments.
In a chase to capture map blocks that will build a road to the main house, Afsana Khan unbuttoned Akasa's shirt unknowingly. Later, she wore a jacket to cover herself. In between all this ruckus, Afsana kicked and tried to tear her close, claimed by Akasa Singh. However, things went out of hand when Akasa was overwhelmed with the thought that her shirt got opened in front of the camera and her innerwear was visible. To this Afsana Khan responded, "Teri bra toh uss din bhi dikh Rahi Thi. 2 buttons of her shirt were already opened, two more got opened, so what?"
For this behaviour, Afsana was reprimanded by Salman in this Weekend Ka War. And she apologized for her behaviour too.
Akasa is seeing her brother in Pratik!
In the first few weeks of BB15, it was expected that sooner or later Pratik Sehajpal and Akasa Singh may form a bond and walk out as a couple from the show. However, after 2 weeks it seems that they are 'just good friends'. Akasa's mom Amreeta also reacted to this bond. She said, "Pratik is behind my daughter. Akasa takes care of everybody while Pratik always tries to bond with girls.".
She further added, "Maybe Akasa is seeing her brother Ashu in him. But Pratik is taking it otherwise and trying to spend more time with her".
Pratik's intention was also doubted by Karan Kundra. He warned her not to be a part of Pratik's strategy.
To this Pratik confessed that Akasa is the only girl in the BB house who made a soft corner in his heart for her and he will never use her for strategizing.
The game has become interesting now and this is the time for choosing a new captain. As per the live feeds, this task will rock the friendship between Tejaswi and Jay.
What do you think, who will be the new captain of BB 15? Comment down below your favourite contestant too.
Liked this post?


Register at One World News to never miss out on videos, celeb interviews, and best reads.