Lifestyle
Dhanteras Special: Invest Your 'Dhan' in These 5 Items
Dhanteras special: Do you know why this festival is celebrated?
---
Dhanteras special: The festive season is on, and we can't get over beautiful lights, delicious food, and new clothes everywhere. Dussehra is over, and the festival of lights- Diwali- is upon us. Interestingly, not all people know that the Diwali festival is a 5-day celebration that begins with Dhanteras, also known as Dhana Lakshmi Pooja. We are all aware of the festival of lights, Diwali, but most don't know about Dhanteras.
Dhanteras is an important festival with cultural and traditional significance in the Hindu calendar. Today, we will tell you the essence of celebrating this day.
What is Dhanteras?
Dhana means wealth, and Teras means the 13th day per the Hindu calendar. Hence, Dhanteras is celebrated on the thirteenth lunar day of Krishna Paksha (dark fortnight) in the Hindu calendar month of Ashwayuja in the Amavasyant Luni-Solar Calendar. On Dhanteras, Lakshmi – the Goddess of wealth – is worshipped to provide prosperity and well-being. Dhanteras also holds special significance for the business community as Lord Kubera, the God of assets and wealth, is worshipped on this day.
How it is celebrated?
On Dhanteras, people generally repair and decorate their houses. They make Rangolis and light clay diyas and pray to Goddess Lakshmi and God Kuber. They also stick readymade footprints of the Goddess Lakshmi to bring wealth and prosperity to their home. Additionally, on Dhanteras, people buy gold or silver jewellery or utensils. It is believed that bringing new things at home is a sign of Lakshmi coming home the whole year. Many wear new clothes and jewellery as they light the first lamp of Diwali, while some engage in a gambling game.
Significance of buying new Things on Dhanteras
Hindus all across the country start cleaning their houses much before the Diwali celebrations. Till Dhanteras, they make sure that no corner of the house is left unclean. This is the day when people welcome Goddess Lakshmi at their place. The meaning of Dhan is wealth. It is an extremely auspicious day to make new purchases. It is believed that new purchases on this day ensure the inflow of wealth and good luck throughout the year.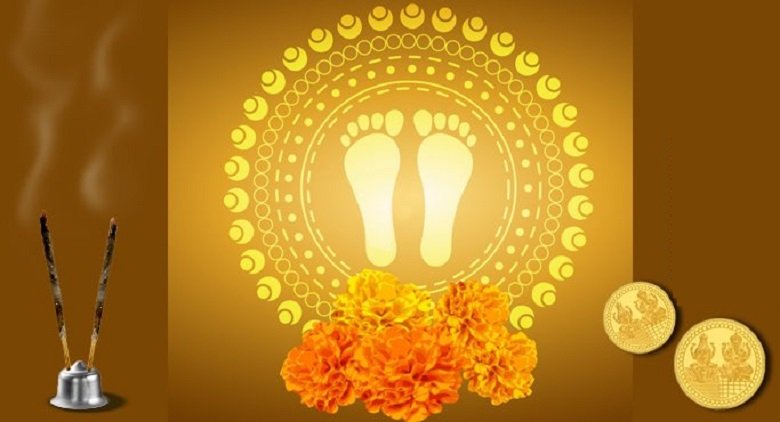 Here are few things you can buy this Dhanteras
1. Gold or silver: People mostly buy gold or silver ornaments or coins on Dhanteras as the day is considered auspicious for such purchases. People believe that good luck and fortune will smile upon them if they buy even a tiny quantity of precious metal.
2. Automobile: If you are keen on adding a vehicle to the house, then Dhanteras is an excellent day for making the purchase as it promises continued prosperity. Heavy discounts or attractive offers are given by automobile companies on the eve of Dhanteras.
3. Utensils: The cheapest thing you can buy. On Diwali, people mostly use new utensils for the kitchen, which they buy well in advance on Dhanteras. Buying utensils on the day is significant as it brings prosperity in abundance to the house. Markets are stuffed with lustrous kitchen items on Dhanteras.
4. Electrical appliances: If you are looking forward to adding any electrical appliance to the house, then Dhanteras is the perfect day for bringing them home, along with incessant affluence. Companies offer special and heavy discounts on washing machines, microwaves, televisions and other electrical appliances during the entire week of Dhanteras.
5. Clothes: On Dhanteras, one should buy and adorn themselves in new clothes. Goddess Laxmi often loves visiting houses with a warm and welcoming ambience.
Make your Dhanteras special and welcome Maa Laxmi to your house!
Happy Dhanteras!
Like this post?
Register at 

One World News to never miss out on videos, celeb interviews, and best reads.