JOYOUS NEWS
Designing of shop interiors, especially shops located in malls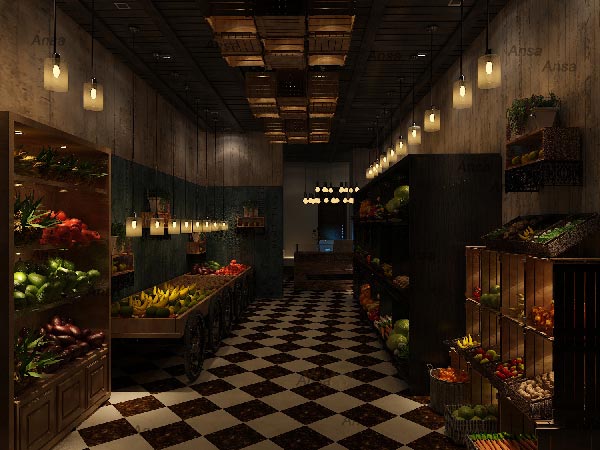 Designing of shop interiors, especially shops located in malls
---
Interiors for shops
Designing of shop interiors, especially shops located in malls:- When you go to market in any mall to buy a new product there are just a few shops that will attract consumers. These shops have essentially a cutting edge of design trends. Showroom designing involves a lot of commitment that has to start from day-1.
This would mean a lot of planning and would mean investing at the earlier stages of planning long before to see the results. Designing of any store would end being an experience. Nobody wants to enter a dull, monotonous store anymore. A well designed, trendy layout never fails to catch the attention of the customers.
A layout should take care of circulation space, display units, cash counter and other requirements according to the nature of the product and seating required for customers or not. Besides being beautiful, it should be functionally viable.
Special attention is required to be given to use of materials which are relatively low in maintenance but gives a touch of elegance and harmony among the materials used. Special effects can be given by use of exclusive materials like silver/ gold leafing, cut glass and CNC cutwork in stainless steel.
Shops in Malls
The retail shops are designed to create an astonishing environment for customers to shop, eat, and get the best out of the time spent there. The space is meant to be a visual feast for the eyes, as the purpose of designing of retail shop is to create exciting spaces that people enjoy being in. And if the space permits, the floor area can be divided into different sections giving separate colours for each section that invites customers into the shop.
First and foremost thing is planning and making a budget for designing and building infrastructure for the shop. The budget of a retail shop has to be distributed among the designing, furniture & fixtures, inventory purchasing, advertising and routine expenses. The designing has to be planned well in advance and the time required to change the interiors should also be considered. Focus should be laid on the the product that is aspirational in your shop. Think of transporting the mind of the the customers with the design
With every new design idea, we always need to keep in mind basic design principles. Whether you are creating a lifestyle vignette or an entryway, make sure there is focus to it. We should go for innovative, and inexpensive ways to add flair to the display units Ideas can be taken from the market trends or by hiring the services of an interior designer for shop.
Last but not the least, lighting plays an important role in any interiors. Maximum utilization of natural light that is available should be done. Lighting can be used as a tool to create contrast and visual excitement. Ambient or background lighting, plays the part of daylight and is usually provided by a central pendant light, Accent lighting can be added for highlighting any special feature or product. Special effects can be given by adding light from behind the glass.
Have a news story, an interesting write-up or simply a suggestion? Write to us at
info@oneworldnews.in