Lifestyle
Delhi's Love Affair with Chole Bhature
Delhi's Love Affair with Chole Bhature:  You can't be a true Dilliwala if you haven't tried it!
---
Chole Bhature hold a special place in the hearts of Delhiites.  In fact, the true recognition of a Delhi Wala is how passionately they talk about this gift from God.  The story behind Delhi's Love Affair with Chole Bhature is quite interesting! Keep reading to know how this dish gained so much prominence in Delhi. 

Delhi, which was a sleepy north Indian town, till the British made it the official capital of India in the early 20th century. After that, the city suddenly started waking up from its post-Mughal slumber, and once again began gaining significance, not only in India but also in the World, thanks to becoming the administrative centre of the vast British holdings, from India to Hong Kong, Burma, and Singapore, and other similarly subjugated nations.
All this brought about a heavy influx of traders, workers, artisans and whatnot from all across India.  Partition in 1947 only added to this cosmopolitan mix, with a deluge of immigrants fleeing from a destabilized West Punjab, which now had become the bulwark of the new state of Pakistan.
Interesting Story Behind the origin of Chole Bhature 
This Punjabi influx with an already cosmopolitan mix of other Indian ethnicities, somehow churned out what was to become the beloved Chole Bhature back then.  Its exact origins remain a mystery.  Perhaps, someone selling Chole with Rice or Puris (whole wheat, unleavened fried bread), ran out of dough, and borrowed some leavened dough from the neighborhood baker, or nan Wala (leavened white bread made in a clay tandoor) to satiate hungry masses, and came up with a winner.  Who knows!  However, what came up deserves an award as a truly satisfying comfort.
Read More: Love over Food: How food evokes emotions and can bring people together
How Chole Bhature became the first love of Delhi?
Since then, this symbiotic combination of fried leavened white bread with a spicy concoction of Chole, or Chick Peas has gained ardent followers across the World.
However, nowhere else in the World is this dish more loved and appreciated than in its hometown of Delhi.  Its appreciation grew exponentially, and virally so that every locality in soon had their own Chole Bhature Wala.
A friendly competition soon started as to which is the best, and some of course came out clear winners, like Bengali Market, Sita Ram, Nagpal, etc., located in different parts of the city, catering to different population demographics and clientele, hence having slight variations in the formulation of not only the dough for the Bhature, but also the Chole.
Traditionally made with onion and garlic, imparting a nice umami flavour, with a dollop of desi ghee, which nowadays has been of course replaced by vegetable oil and Vanaspati Ghee, along with anardaana, ginger, pepper and other spices.

However, this left a significant number of die-hard vegetarians in the lurch, as for them to eat onion and garlic is akin to eating non-vegetarian food.  Still, a few of them, literally hiding from their neighbours would indulge in this irresistible delicacy as a forbidden sinful pleasure, hoping and praying that their Gods would grant them this indulgence, and still give them space in Heaven.  Sigh…
So, while looking for excellent Chole Bhature, we came across Brijvan, a Times  Food Award winner, which is a cloud kitchen, based in South Delhi.  This outlet after much research developed Chole which have the same delicious umami taste, amazing spiciness and tartness, cooked in pure Desi Ghee, but minus the onion and garlic.
That is Right NO ONION OR GARLIC.  To top it all, they also developed delicious slightly crunchy, but soft Bhature, made with flour, hing, methi leaves, a little turmeric, and a soupçon of salt  and stuffed with some crushed paneer and green herbs, fried to perfection, again in Desi Ghee.  These slightly crisp, yet soft Desi Ghee Bhature are served with these divine spicy smelling and tasting dark brown Chole, with a thickish  gravy, and their own unique green chilli pickle, to give any respectable Chole Bhature a run for their money.
BrijvanChole Bhature and other delicacies are available on Thrive, Zomato and Swiggy. Don't forget to place an order this weekend and you will thank us later!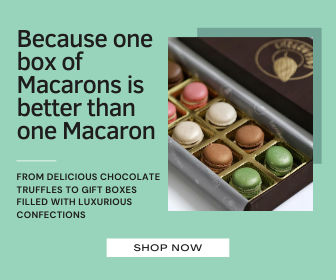 Liked this post?


Register at One World News to never miss out on videos, celeb interviews