TOP STORIES
The Pain of Traveling in Delhi Metro Blue Line: 'Life Kharab ho gaya'
5 things you will relate to if you travel in Delhi Metro Blue Line
Delhi Metro has made the commute easier for the people all across Delhi. Undoubtedly, it has made our traveling easy but not hassle-free. Well, it is the second most popular network in the world. In fact, we cannot imagine a single day without metro. There are total 8 lines in Delhi Metro which include Red Line, Pink Line, Blue Line, Yellow Line, Magenta Line, Airport Line, Violet Line and Green Line. Talking about Delhi Metro services, it is good. Traveling in AC is much better than traveling by bus or auto, isn't? But there is one line which always faces a technical problem and that is – Delhi Metro Blue Line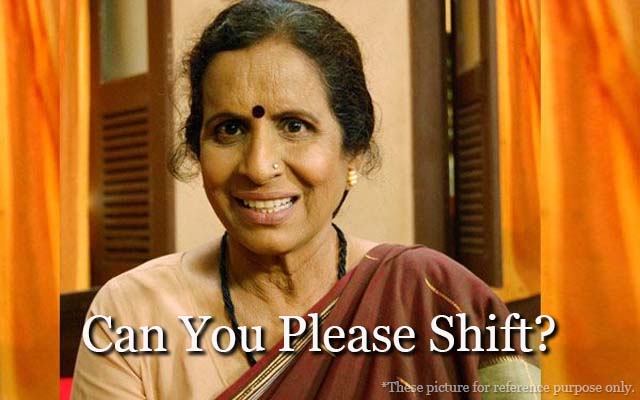 If you can travel on the Blue Line, you can do anything!
Traveling in Blue line is not a child's play. People who live in Noida and Vaishali can understand the pain. During peak hours, the services get pathetic. Overcrowded metros will give you goosebumps. Here are five things that will you relate to if you travel in Delhi Metro on a regular basis.
One Thunderstorm in Delhi and you will hear( Blue Line)- "Asuvidha ke liye Khed hai"
Yes, whenever rain hits Delhi, the Blue Line gets affected. There would be a technical problem which means overcrowded compartments, fights, and suffocation.
Boss- I will be late
Even if I start half an hour early. There are 90 percent chances that I will get late for the office. All the people who take the Blue Line to reach their workplace can relate this one. Getting late is not optional in Blue Line, you will definitely get late( most of the time).
Also Read: 7 Irritating Things About Travelling In The Pink Coach (Ladies Comp.) Of Delhi Metro
Yamuna Bank – OMG!
Literally, after seeing the crowd at Yamuna Bank Metro station you will say- Oh My God!. I am going to die. It feels like there is no end to this Crowd. People madly run inside the metro without realizing that they could hurt someone.
Sometimes when AC doesn't work effectively
Can you imagine? Although AC in the Delhi metro is simply wow! But sometimes when it doesn't work effectively. It's like – Sweat, Sweat, and Sweat everywhere.
The Epic Fight Sequence
Although it is common to spot fights in Metros. But in Blue Line, we spot it on a regular basis. This happens because of the crowd. Everyone wants to reach their destination on time and nobody has patients. This leads to arguments and fights among the passengers.
Conclusion
Delhi Metro Blue Line needs some amendments. Some changes should be implemented, especially about the frequency of the trains. A lot of people stay towards Vaishali and Noida so to make commute easy some steps should be taken by DMRC.