Lifestyle
National Daughter's Day – September 25: Let's Empower our girls for a Bright Future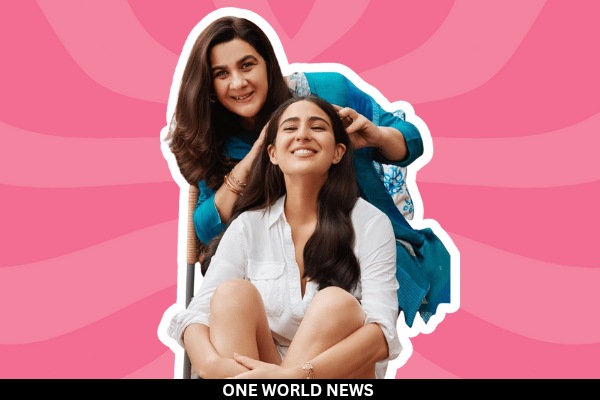 National Daughter's Day

:

 Make her feel special because she deserves it
---
25th September is celebrated this year as Daughter's Day 2022 in India. Usually, Daughters' Day is celebrated on the fourth Sunday of September.
Just as celebrations are held to value the importance of mothers and fathers through Mother's Day and Father's Day, Daughter's Day is celebrated to cherish the daughters. It is celebrated to let them know how precious they are to their family.
Speaking of India, there has been a certain stigma attached to the girl child. Big cities are slowly moving on, and this stigma is fading away. But if we look at rural India, we have a long way to go. Daughters are often considered a liability, although they give tough competition to men in every field.
Daughter's Day was first celebrated to erase the stigma of being a girl. It is often seen in developing nations. Notably, in some Middle Eastern countries, daughters are not allowed to go to school or get any kind of primary education. They are considered a burden due to cultural practices like dowry in India. In developed countries, this Day is  a pure celebration of the joy an individual gets from having daughters.
Take your little girl for dinner, or gift her something.
There is no clarity on how Daughter's Day came into existence. The best way to celebrate this Day is to treat your  daughter with whatever she likes.  However everyday is a Daughter's Day, so you should treat your little girl well throughout her life.You can take her to her favourite restaurants for a nice dinner, amusement parks, Disneyland, a movie or to some places she likes or gift her something on this special occasion.
A son is said to be a son until he gets married, but a daughter is a daughter all her life. Listen to her problems, and don't invade her personal space. Treat her equally like your son, and she will never feel alone or less valued. There should be no discrimination between the son and daughter, no matter what society says.
Girls are associated as a burden on the family
In India, we have associated girls as a burden on the family, primarily due to the dowry system. The government may have banned dowry and made strict laws against practising the dowry system, but in rural areas of North India, it is still practised. The sad part is that people take pride in saying my son got this amount in marriage as dowry, and society applauds it. Society even ridicules those who don't take dowry in some rural areas of Bihar, UP, Rajasthan, and Haryana.
The daughter doesn't take birth alone; a burden of her marriage takes delivery with the innocent girl. The father doesn't only have to protect his little girl till her marriage but also deal with unsocial elements. These unsocial elements ask the father to raise her child with foundation and shyness. However, society is changing, and the community is giving equal opportunities to girls, but there is a long way to go.
According to the 2011 Census data, there are only 868 girl children for every 1000 boy children in so-called educated and literate Delhi. In Haryana, there are only 834 girl children, 846 in Punjab, 862 in Jammu and Kashmir, 875 in Sikkim, 888 in Rajasthan, 919 in Bihar, 902 in UP, and so on. The best child sex ratio was found in Arunachal Pradesh which had 972 girls for every 1000 boys. It is then followed by Mizoram (970), Meghalaya (970), Kerala (966) and Assam (962).
On this Daughter's Day, Pledge not to discriminate between a girl and a boy
On Daughter's Day 2022, let's pledge to right the wrong and stop discriminating between a girl and a boy child. Let's teach our kids that women and men are equal. We know you would think that you don't discriminate; think twice. Do You really not discriminate? Even though you don't discriminate but witness it happening in other homes and don't raise a voice, that also encourages the discriminatory practice.
Apart from learning to spell 'Howdy', let's know something good from the west. There is absolutely no discrimination between the two children there. This might be one of the reasons that males out there don't think of girls as objects. This might be why heinous crimes against women are fewer in those countries than in ours.
Edited By Ayushi Mittal
Liked this post?
Register at One World News to never miss out on videos, celeb interviews, and best reads.