A heatwave across India has led to a hotter summer than usual Summer in the country. The temperature has risen upto 40C in atleast seven states. According to reports, many people have died due to the sun stroke.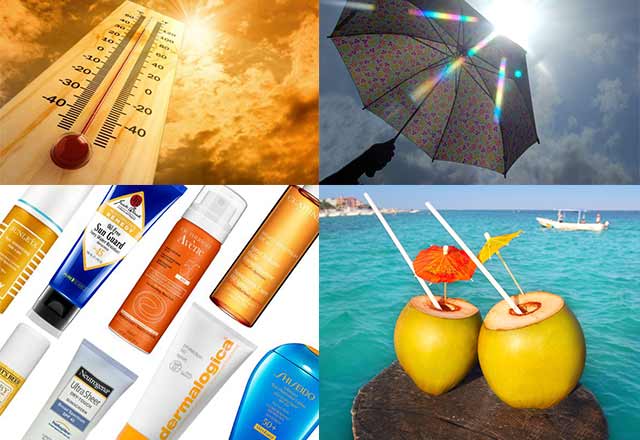 In many states government has declared to shut the schools. One can see streets full of colorful umbrellas, which people use to protect themselves from sun. Coconut water sellers are making good money but people are praying for some relief. States like Kolkata, where people like warmth is also crying because of intense heat.
Here are few things you should do before you go out in sun:
* Carry water with you
* Eat fruits like water Mellon
* Cover your face
* Don't forget to apply Sunscreen Cream
According to MET Department temperature is likely to rise further. But according to their forecast, this year good monsoon is also expected, which is a good news for all of us.