Unfiltered
Cryptocurrency ban in India: A trillion-dollar loss
India is planning to ban all cryptocurrencies in India. Know why that is a bad move.
---
Before the advent of Cryptocurrency, India used to have very stringent laws regarding foreign currency in the 1970s and 80s, at the height of the License Raj. Indians could only hold foreign currency for a specific purpose and with a permit from the central bank. Violators were routinely threatened with fines and jail time of up to seven years. "To import a computer that it took me three years and I went about 50 times to Delhi" recalls Infosys Ltd. founder NR Narayana Murthy in an article.
A natural black market had immerged and businessmen selling Nike shoes and Sony stereos were arrested as smugglers. The system made India handicapped and it was impossible for Indian firms to compete globally. All this changed only when India was forced to open up its economy in 1991, after a balance of payments deficit. While we do not clearly know the details of the cryptocurrency ban in India, Banning of Cryptocurrency & Regulation of Official Digital Currency Bill, 2019 bears a close resemblance to the 1980s controls.
Read more: Fuel under GST not possible for 8-10 years: Sushil Modi
There are a number of reasons why India would only harm itself by banning cryptocurrency at a time when cryptocurrency is really proving its worth and big governments and businesses are accepting it. With Tesla accepting payments in Bitcoins and Visa allowing payment settlements using cryptocurrency, the future of crypto has never been brighter. By banning crypto, India would cut itself off from a large aspect of the financial world and it would be detrimental.
To get started with the disadvantages, the Centre's desperate attempts to avoid "brain-drain" would be seriously hampered. Some of India's most elite and entrepreneurial workers today are engaged in these new financial technologies like cryptocurrency and blockchain and persecution could spur a brain drain. Ordinary Indians would not be able to capitalize on crypto-asset appreciation, which blockchain champion Balaji Srinivasan has called a "trillion-dollar mistake". Billions in transfer fees could also be saved by using blockchain networks to receive and send remittances of which India receives the highest.
The government is concerned that cryptocurrency may cause capital flight. But the opposite is true explains Balaji Srinivasan in an open letter requesting the government not to ban cryptocurrency. He says that Elon Musk, Marc Andreessen, Jack Dorsey, Peter Thiel, Reid Hoffman, Naval Ravikant, Chamath Palihapitiya, and countless CEOs, founders, angels, and venture capitalists support Bitcoin. So. Instead of accepting more Foreign Direct Investments by cryptocurrency holders, India would push away the existent investors who would rather invest in a country that is open to blockchain technology. Switzerland and Singapore, the far-sighted technology centers have taken highly favorable positions in regards to cryptocurrency. They estimate that soon half of the world's billionaires would come from cryptocurrencies.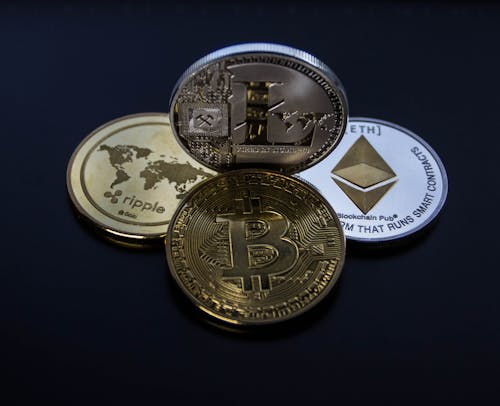 The government is also wary that cryptocurrency holders may involve in fraud. But the big four accounting firms (PwC, EY, KPMG, and Deloitte) now use Bitcoin and Ethereum as a gold standard of truth when auditing firms that engage in cryptocurrency transactions. This is because all transactions on the platform are automatically journaled and are open to all but no one can alter these records either. It is one of the smartest ways of accounting and is sometimes called a triple-entry bookkeeping system.
The International Monetary Fund has said that Bitcoin can be the next step in the evolution of money. Some experts even regard Cryptocurrency as the biggest innovation in technology, at par with the Internet.  So instead of banning cryptocurrency, India should launch its own digital rupee backed by Bitcoin. And then, like Singapore and Dubai, attract crypto billionaires to invest in India. Blockchain technology, on which cryptocurrencies are based, is too valuable a technology asset to be banned.
Have a news story, an interesting write-up or simply a suggestion? Write to us at info@oneworldnews.com