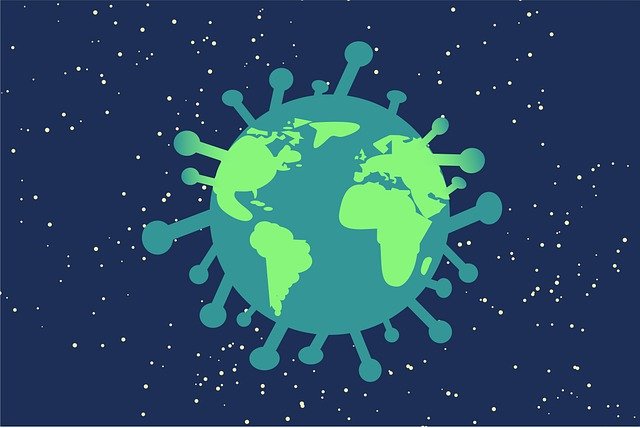 Let's follow, Touch-me-not time!
---
As the number of confirmed Coronavirus cases is on rise, the vibe of panic and fear has ensued across the globe. Quite a few big names have also been tested positive for Coronavirus. Apart from taking a toll on health, this deadly virus has also taken a toll on the luxury industry. From the way we normally behave in public to learning how to survive in self isolation, the fear of Coronavirus has completely changed everything and built a sense of fear for a lifetime. It is extremely every important to stay well-informed at a time when the world is battling with Coronavirus.
What is going on in India?
Since the outbreak of this deadly disease, India has lost many souls. Total number of covid-19 positive cases rise to 1965 in India, including 1764 active cases, 151 cured/discharged/migrated people and 50 deaths.
To fight back, India has opted for multiple measures
1. Government issued advisory on mass gathering
The centre advised the state authorities to take step to avoid mass gatherings
2. Visa cancellations
India also quarantine itself from the rest of the world. All the visas issued to foreign nationals have been suspended.
3. Corporate sector focus on safety
Most of the big corporate companies like HCL have directed their employees to work from home. After this most of the offices issued work from home.
Read more: Unapologetic take on Nizamuddin Markaz controversy
How this impacted India?
Coronavirus outbreak is not just a health emergency but an economic emergency too. The lockdown of 21 days will have a severe affect on our economy.
1. Hit to India's trade with China
According to UN, India's economy is among the 15th most affected economy due to covid-19 outbreak.
2. Blow to tourism industry
IndiGO has already declared that it's quarterly earnings will be severely impacted because of the virus.
3. Decreases Repo rate
The RBI, cut the repo rate and reserve rapo rate by 75 basis points and 90 bps, respectively. The rapo rate now stands at 4.4% and resevere rapo rate at 4%.
Have a news story, an interesting write-up or simply a suggestion? Write to us at info@oneworldnews.com