Lifestyle
How Coconut Oil and Aloevera Gel made my hair naturally healthy?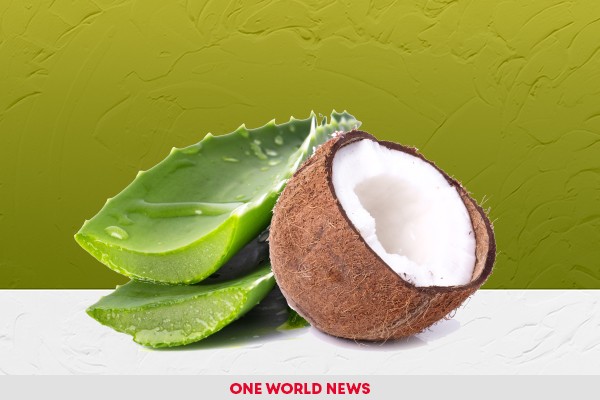 Coconut Oil and Aloevera Gel made my hair healthy and bouncy. Reasons why it is the best mixture for thin hair
---
Pollution in Delhi can leave your hair damaged and dry. If you are living in Delhi, hair problems are inevitable. The pollution level can really take a toll on your health and it can adversely affect your hair and skin. For women, a good hair day is a dream and we all crave healthy and bouncy hair. I have thin hair and tried many products to prevent hair fall. Honestly, none of them really worked. So I switched to a natural mixture. Here is how the mixture of Coconut oil and Aloevera gel made my hair naturally healthy.
It was a secret mantra of my mother who herself have silky and thin hair. When you naturally have thin hair, it is quite difficult to try different hairstyles. And there are days when you want them to look bouncy. She told me to use the mixture for a month and monitor the results. I did as instructed and the results shocked me. I used the mixture on my hair and skin both. Post-Diwali, I had an irritation on my face and applied the mixture for a week. It made my skin supple and soft.
How to prepare the mixture?
All you need is – One big Bottle of Coconut Oil and fresh leaves of Aloe vera ( from your plant) Peel them off and extract all the gel. Put them in a cauldron ( Kadyai) and put the mixture on a low flame. Stir it for 15 minutes so that it can blend properly. After that, let it cool down. Now, you can keep it in an airtight container and it is ready to use.
How to use it?
If you have oily scalp – You can apply Coconut oil and Aloevera Gel mixture cum oil 2- 3 hours before you wash your head. Try using it twice a week.
Use Sulphate Free Shampoo for better results.
Since it's winter season – You can apply it to your body and face as well. Take two drops of this mixture, apply it to your face and leave overnight. In the morning wash your face with lukewarm water.
Use this mixture cum oil for a minimum of 30 days and you will be able to witness desired results. Talking specifically about skin, beauty experts believe that one should not skip CTM – Cleansing, Toning and Moisturizing. For Dry skin, use a gel-based cleanser and people with oily skin can use a milk-based cleanser.
Liked this post?
Register at One World News to never miss out on videos, celeb interviews, and best reads.