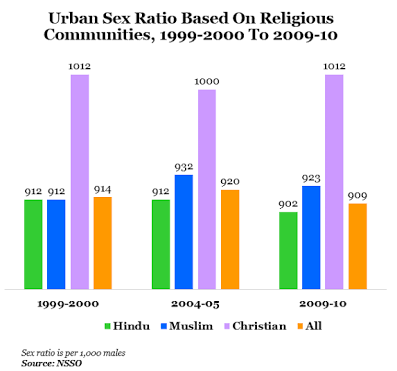 This christmas is going to be more cheerful as here is some heart warming news. As India has the best sex ratio in India.
Among christians there are 1023 females for every 1000 males.
In Haryana christian sex ratio is down to 924. Whereas,in Punjab it is 912 and 973,950,955 in Rajasthan,Uttar Pradesh and Bihar respectively.
On the other hand, Madhya Pradesh,Gujarat and Maharashtra they have low sex ratios but among christians they have better sex ratio.