NATION
Cauvery water will not be shared with TN till December: Karnataka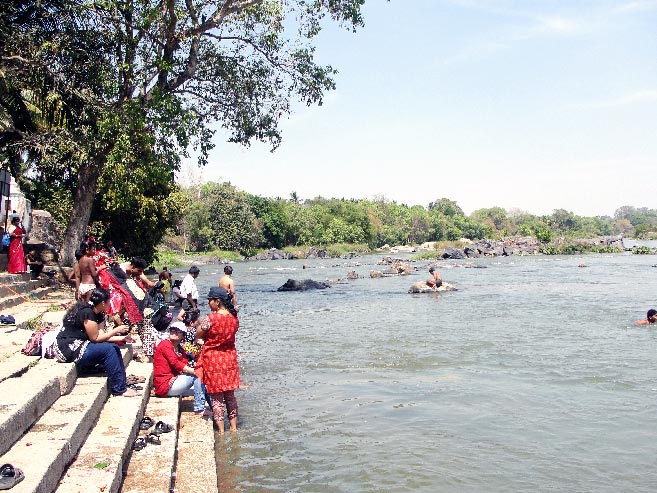 Cauvery water will not be shared with TN till December: Karnataka
---
Cauvery water will not be shared with TN till December: Karnataka :- According to a report, Karnataka has said that it will not be able to share water from the River Cauvery to neighbouring Tamil Nadu till December. Notably it is the latest installment in a war that involves the Supreme Court.
Karnataka Government on the issue
The Karnataka government, led by Chief Minister Siddaramaiah of the Congress has already told the top court that Karnataka would only be able to release water in December as Karnataka's major cities are facing acute shortage of water these days.
Tami Nadu has already objected on this. The Court will hear the case tomorrow. Notably last week, the top court had said that Karnataka will atleast supply 6,000 cusecs of water for a week to help farmers in Tamil Nadu but Karnataka has not acted on this order.
Read Here : Airlines waive off charges due to Cauvery dispute
Water Issue and Violence
The Cauvery water dispute is decades old but it turned violent earlier this month, when Supreme Court asked to release 12,000 cusecs water to Tamil Nadu. Karnataka witnessed violent protest all across the state, provoking an appeal from Prime Minister Narendra Modi for calm.
What all had happened?
On September 11, one person was killed when the police opened fire to deal with riot in Bengaluru over the water dispute. The protests had threatened the economy and had also damaged some big IT firms located in Bengaluru. 200 protesters were arrested earlier this month and CM has warned that anyone involved in fresh violence will face strict punishment.
In year 1990, a Tribunal was created to examine Cauvery River conflict and then in year 2007 this tribunal delivered its verdict on how water should be shared between Karnataka, Kerala, Puducherry and Kerala. However, the states have challenged the divide. Now the court will hear the plea tomorrow and let's what all it will decide.
Have a news story, an interesting write-up or simply a suggestion? Write to us at
info@oneworldnews.in